Madison Village has saluted three businesses in town for their efforts in strengthening the community's economy.
During a Sept. 28 event, the village government presented Madison Means Business awards to Hampton Inn Madison; Holiday Inn Express & Suites Madison; and Wild Burrito Mexican Taste & Margarita Bar.
The Madison Means Business program is intended to honor established businesses in the village that "provide fuel for our economic engine," Village Administrator Dwayne Bailey said.
"This award arose from discussions about a lot of effort going into attracting business in the community, and sometimes when you turn down that road, you kind of forget about people that are here day in and day out that are bringing revenue in and providing jobs and making this community a better place to live in," Bailey said.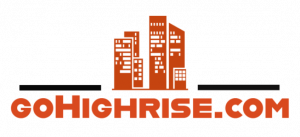 Find & reserve investment properties in
Turkey or Dubai from the comfort of
your home.
Bailey presided over the evening ceremony, which was held at Cornerstone Brewing Co. in the village. Cornerstone itself was a previous winner of a Madison Means Business Award.
Madison Village recognizes Madison Means Business recipients twice each year, in March and September. Winners receive a commemorative plaque to exhibit in their businesses and get to sign a Madison Means Business poster that is displayed at Village Hall.
All three businesses recognized at the ceremony launched operations during about a one-year stretch in 2019 and 2020, Bailey noted.
"Holiday Inn went in and then Hampton, and then Wild Burrito, so we had a lot of momentum in a very short period of time," he said.
Holiday Inn Express & Suites Madison, located at 181 Water Tower Drive, opened May 17, 2019; and Hampton Inn, based at 171 Water Tower Drive, opened on Sept. 12, 2019.
Bailey shared more details on each individual winner when representatives of the businesses came forward to receive their awards.
He noted that Hampton Inn Madison, in just four years of operation, has won two major awards for outstanding service to guests. These were awards attained by a very small percentage of all Hampton hotels in the United States.
Bailey also credited Holiday Inn Express & Suites Madison for being a catalyst that launched the impressive commercial growth that's been taking place over the past four years at the Interstate 90 and Route 528 interchange.
Wild Burrito, located at 125 N. Lake St., opened on June 29, 2020, while the COVID-19 pandemic still was having an adverse impact on many businesses. But the owners went forward in carrying out their goal of bringing authentic Mexican food to Madison.
"They have been doing an amazing job," Bailey said. "Wild Burrito is a showplace, and it's constantly busy, and we're so proud to have them in the community."
Bailey said he started Madison Means Business in 2016, and the first ceremony was held in March of that year. Although the program was paused from 2020 through 2022 because of the pandemic and its lingering effects, Madison Means Business awards resumed in March.
Madison Township originally participated jointly with the village in the twice-a-year award presentations. The township eventually reduced its involvement in Madison Means Business to once per year and hasn't resumed participating since the pandemic.
Bailey concluded the ceremony by issuing a final tribute to the award recipients.
"You guys should be proud of yourselves," he said. "We (in village government) certainly are (proud of the winners)."