June 27, 2023
Charleston, WV – U.S. Senators Joe Manchin (D-WV) and Cynthia Lummis (R-WY) reintroduced the bipartisan Congressional Awards Act, which would reauthorize the Congressional Award Program. The program is an incredibly high honor for citizens aged 14 to 23 and is authorized by Congress every five years. The process encourages young Americans to pursue goals focused on volunteerism, character development, and fitness.
"Since its founding, the Congressional Award has sought to encourage and celebrate thousands of young Americans to work hard to better themselves and give back to their communities," said Senator Manchin. "I am thrilled to work with Senator Lummis to introduce this bipartisan legislation to reauthorize the Congressional Awards Act and ensure we can continue to inspire generations of young people to public service. I urge my colleagues on both sides of the aisle to support this commonsense legislation."
"Started by Wyoming Senator Malcolm Wallop in 1979, and championed for decades by my friend Senator Mike Enzi and his wife Diana, Congressional Awards holds a very special place in my heart and so many others' across the Cowboy State," said Senator Lummis. "Congressional Awards has inspired countless young Americans, including hundreds in Wyoming, to better their community and themselves. Watching the next generation of leaders form through this program has given me great assurance that Wyoming and our country will be in good hands."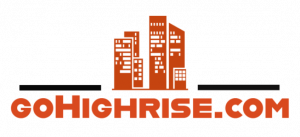 Find & reserve investment properties in
Turkey or Dubai from the comfort of
your home.
Senators Manchin and Lummis were joined by Senators John Barrasso (R-WY), John Hickenlooper (D-CO) and Bill Cassidy (R-LA).
About the Congressional Award Program:
As the United States Congress' only non-profit and highest honor for civilian youth, the Congressional Award Program was started by Wyoming's late Senator Malcolm Wallop in 1979.

To achieve a Bronze, Silver or Gold Congressional Award Certificate or Medal, each participant sets and achieves challenging goals in four program areas: voluntary public service, personal development, physical fitness and expedition/exploration. 

Medals are presented by members of the House and Senate throughout the year, with the Gold Medal Ceremony/Summit taking place each June at a Ceremony in the U.S. Capitol.

The Congressional Award is a public/private partnership. 

Although created by Congress, the Congressional Award Program is funded entirely through private-sector donations.

Congress provides in-kind support, including office space, the medals from the U.S. Mint and the audit oversight by the Government Accountability Office (GAO). 

This program remains one of the most cost-effective programs available that takes no federal tax dollars.

To date, more than 8.1 million hours of service have been contributed to communities across the country as a part of the Congressional Award Program. 

There are currently more than 50,000 youth enrolled in the program throughout the country, with participants residing in every congressional district.
The full text of the legislation is available here.
---
---
Related Images: