NASHVILLE — Jason McCrimmon, a Detroit hockey and community fixture, received the Willie O'Ree Community Hero Award at the 2023 NHL Awards at Bridgestone Arena on Monday.
The 40-year-old Detroit native is also an ambassador for the Detroit Red Wings Learn, Play, Score, a program launched in 2020 that focuses on lowering systemic barriers by providing equitable access to hockey in various forms to children across the city. It includes street hockey within physical education curriculum for all schools from kindergarten through eighth grade.
O'Ree, who became the NHL's first Black player when he debuted with the Boston Bruins against the Montreal Canadiens at the Montreal Forum on Jan. 18, 1958, presented the annual award to McCrimmon.
"Just interacting with him and to be in a situation to be able to talk to him and pick his brain and just talk to a living legend," McCrimmon said of O'Ree. "And now to be mentioned in the same sentence as him, for me, it's just beyond an honor."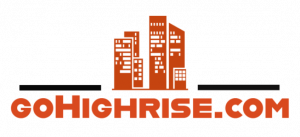 Find & reserve investment properties in
Turkey or Dubai from the comfort of
your home.
In 2014, McCrimmon established Detroit Ice Dreams, a nonprofit youth hockey organization that makes ice hockey more accessible and affordable for children from underrepresented communities.
He is also coach and owner of the Motor City Gamblers of the United State Premier Hockey League, where players showcase their talents for college or major junior teams.
McCrimmon said it's all about giving back and being in a situation where he can help "more kids that look like me have access to the beautiful game of hockey and be able to play, and kind of just create something that's different on their resume from most kids who come from the inner city of Detroit."
"Everything I do is hockey," he said. "I'm lucky to be able to do something that I love. To do things for myself and those around me in the community makes me feel very blessed."
[RELATED: O'Ree signs Joseph's custom suit featuring Black athletes | Past O'Ree Award winners]
McCrimmon wasn't in love with hockey when his mother initially enrolled him in a hockey program at Detroit's Jack Adams Memorial Arena as a kid.
"My brothers played, I hated it," he said. "I used to cry the whole time. It was cold. I started out as a goalie. I'm standing in one spot. My feet hurt."
McCrimmon shifted from goalie to forward and defense. He became a good player, but still quit the sport at 16.
Then he had an epiphany.
"My father passed away when I was 18," he said. "He was the guy that if I scored two goals would say, 'Why didn't you have three? I had a dream when I was 20 years old. He told me to get back into the game."
McCrimmon went on to play for NCAA Division III Northland College, the University of Massachusetts Boston and Suffolk University from 2004-08; 10 teams in eight minor leagues from 2008-12; and 35 games in Finland from 2010-12.
McCrimmon's reach extends beyond the rink. He helps families deal with food insecurity and provides backpacks filled with school supplies for children in need.
"Through the game of hockey, we're able to give back to our community through food drives," he said.
"We do a lot of stuff with the homeless, we've got a lot of partnerships with the schools. … The game of hockey has given me a different arm to reach out into my community and help out in different ways. I'm just beyond blessed to be able to do what we're doing through the nonprofits to the Dreams program."
Related Images: