LEONARDTOWN, Md. – Join us in celebrating our June SPIRIT Award winners, Rachael J. and Penny M.! These associates were chosen for our monthly awards program for going above and beyond for others.
Rachael, a nurse in the Women's Health & Family Birthing Center, was praised for her willingness to ask questions. A strong team player and collaborator, Rachael recently worked with the Pharmacy to validate and verify the appropriateness of a medication and keep patient safety at the forefront. Her team appreciates that she seeks out opportunities to learn and always asks how she can best assist.
Penny, an imaging services assistant in Imaging, Cardiology & Neurology, was praised for consistently seeking ways to help others. A patient was recently scheduled for testing that would have run past the end of her shift. Penny understood that the sensitive procedure was going to be difficult for the patient, so she stayed to offer kind words to put them at ease. Both her team and the patient were very grateful for her support.
Congratulations, and thank you!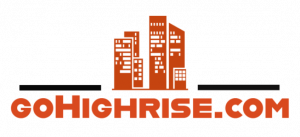 Find & reserve investment properties in
Turkey or Dubai from the comfort of
your home.