SCHENECTADY, N.Y. – The Union College men's hockey team announced its team award winners for the 2022-23 season.
First-year John Prokop was named the Rookie of the Year and the team's Most Valuable Player. Prokop skated in all 35 games and led the team with 23 points (4-19-23). The Wausau, Wisc. native became the first rookie defender in Union's Division I era to lead the team in scoring. Prokop earned a spot on the ECAC Hockey All-Rookie Team and also earned ECAC Hockey Rookie of the Week honors twice. 
Senior captain Owen Farris earned the Charlie N. Morrison Award, given annually to a player who participates in extracurricular activities while demonstrating academic interest and achievement. Farris skated in 33 of 35 games and recorded a career-high 11 points from seven goals and four assists while winning a career-best 52.6 percent of faceoffs. The senior served as the student representative on Union's General Education Board and was the male student-athlete representative on the Athletic Liaison Committee. The Economics major also excelled in the classroom. Farris earned a spot on the ECAC Hockey All-Academic team three years in a row, was an AHCA All-American Scholar, and was inducted into the Omicron Delta Kappa Honors Society and the Omicron Delta Epsilon Economics Honors Society. Farris was also Union's nominee for the ECAC Hockey Student-Athlete of the Year.
The Scott Richardson Unsung Hero Memorial Award was presented to first-year Nick Young. The rookie defenseman skated in 34 of Union's 35 games and tallied two goals and seven assists for nine points. Young contributed in all assets of the game and led the team in blocked shots with 57, which finished fourth in the league. Young also collected an ECAC Hockey Rookie of the Week honor for his efforts against the University of Connecticut.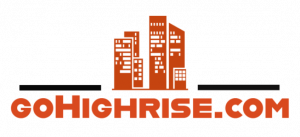 Find & reserve investment properties in
Turkey or Dubai from the comfort of
your home.
Sophomore Caden Villegas was the recipient of the Coaches Award. The sophomore enjoyed a breakout year with seven goals and six assists in 34 games. Villegas scored the game-winning goal in the Mayor's Cup game and the game-winner against Brown in February.
For the fourth consecutive year, senior Merek Pipes was named the recipient of the Thomas Van Arden Dukehart Academic Award, an award presented to the player with the highest grade point average. The computer engineering major was previously recognized this spring at Prize Day with the Ralph W. Stearns (1907) Prize which is awarded to an outstanding student in electrical or computer engineering.
Junior Nate Kelly was named the team's Most Improved Player. The blueliner skated in 22 games as a junior and recorded three points and 27 blocked shots.
 
Related Images: