Those who wondered if or when Migos might perform together again after the tragic death of cofounder Takeoff got their answer on Sunday night, in a total surprise performance by surviving group members Quavo and Offset.
The show returned from a commercial break with a curtain raised on a darkened stage with two shoadwed figures emerging — who turned out to be Quavo and Offset, standing before an image of the Space Shuttle. As a recording of Takeoff's verse on the song "Hotel Lobby" began (as recorded by his duo with Quavo, Unc & Phew), it became clear who they were and the crowd erupted. The image of the Space Shuttle took off, and the pair launched into the group's biggest hit, "Bad & Boujee."
The pair did not address the crowd, except to shout "Take!"
There was little indication that the reunion would take place Sunday, or even at any time in the near future. In his Variety cover story last month, Offset became emotional when talking about his friend — who was murdered as an "innocent bystander" in a shooting outside a bowling alley in Houston last November, according to police — and in February, Quavo (who was Takeoff's uncle, although he was just three years older) seemed to close the door on Migos for good in his Takeoff tribute song "Greatness": "Don't ask about the group / He gone, we gone / It can't come back."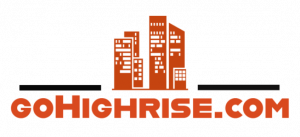 Find & reserve investment properties in
Turkey or Dubai from the comfort of
your home.