ROCK HILL, S.C. — Lenoir-Rhyne's Myles Moffat has been selected as the male recipient of the 2022-23 South Atlantic Conference Presidents Award, the Conference announced today. Moffat becomes the first male to win back-to-bac SAC President's Awards since Taylor Rakes of Tusculum did so in 2011-12 and again in 2012-13. 
The highest individual honor presented annually by the South Atlantic Conference, the President's Award is voted on by the league's Faculty Athletic Representatives and to be eligible, student-athletes must exemplify excellence in athletics, academics and community service. Further, to be nominated for this prestigious award, the individual must have been honored as the Scholar-Athlete of the Year during the year in one of the league's 20 sponsored sports.
Moffat, a graduate student from Airdire, Alberta, Canada, holds a 3.94 grade point average while completing his Master of Business Administration. He is a four-time SAC Scholar-Athlete of the Year award recipient, as he earned the honors as a sophomore, junior, senior, and now graduate student. As a graduate student, Moffat earned Lenoir-Rhyne Dean's List and President's list honors. During his senior campaign, he won the South Atlantic Conference Presidents Award, which is the highest individual honor presented annually by the SAC, and the Wayne B Powell award, given to one male athlete who embodies excellence in the classroom, on the field, and on campus. Moffat was also named the 2022 D2CCA Southeast Region Scholar-Athlete of the Year and CoSIDA Academic All-District as a junior and senior. He is a consistent member of the Lenoir-Rhyne Dean's List and President's List and was inducted into the Chi Alpha Sigma National Honor Society for college athletes who have excelled in the classroom and competition.
In addition to being crowned a 2023 DII Men's Lacrosse National Champion, Moffat was named to the 2023 SAC All-Tournament Team, SAC Second Team All-Conference, USILA Third Team All-Region, and USILA Honorable Mention All-American. Moffat holds the Lenoir-Rhyne record for career assists (123), while ranking second in program history in both career goals (171) and points (294). At the 2023 SAC Semifinals, Moffat tied the Lenoir-Rhyne program record for most goals in a SAC Tournament game with five. As a graduate student, he led Lenoir-Rhyne in assists (32) and was second on the team in goals (47) and points (79). During his junior year he compiled a long list of honors, including First Team All-SAC Attacker, USILA Second Team All-Region, USA Lacrosse Second Team All-American, South Atlantic Conference Man of the Year, and Third Team CoSIDA Academic All-American (marking the first Lenoir-Rhyne player in program history to earn Academic All-American). As a sophomore, he was awarded the Inside Lacrosse Division II Third Team All-American Award, Honorable Mention All-Conference, and Comeback Athlete of the Year after an injured season. During his first year with the Bears, he was named the South Atlantic Conference Freshman of the year as well as an All-SAC Honorable Mention honoree.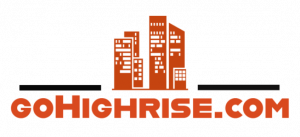 Find & reserve investment properties in
Turkey or Dubai from the comfort of
your home.
Moffat is involved in many service and leadership opportunities in the Lenoir Rhyne community. He has spent multiple years volunteering with the Catawba County Humane Society caring for dogs and cats, participating in Hickory's Christmas Parade, collecting donations for a local soup kitchen, and working with the elderly at a local retirement home. On campus, Moffat has been involved with the Bears Leadership Academy, a program that educates and develops student-athletes to become great leaders on the field and in life, and 828 Day, which included signing autographs and playing various games and activities with children in the community. He also helped set up an event center at the Convocation Center and assisted in taking out and laying down turf at the new track for the Bear's track and field team. Additionally, Moffat is a member of Model United Nations, an educational simulation in which students learn about diplomacy, international relations, and the United Nations. The group of students represent a real-world country at a seminar while discussing world issues and resolutions. 
Related Images: