June 23, 2023 — Zoetis, in partnership with American Horse Publications (AHP), presented the Equine Industry Vision Award to Nathaniel White, DVM, DACVS at the AHP Equine Media Conference in Tempe, Arizona.
Dr. White is a world-renowned equine surgeon who has tirelessly worked to improve the health and welfare of horses through equine disease mitigation, education, and awareness. He launched the Equine Disease Communication Center (EDCC) and has held the director role for the organization since 2015.
The EDCC reaches millions of horse owners annually, provides biosecurity education, and announces confirmed disease cases to help mitigate the threat of infectious diseases in North America and reduce their economic impact on the $122 billion horse industry.
"On his own initiative he birthed the EDCC. The impact of the EDCC in helping avert disease spread truly cannot be calculated," said Dr. Kenton Morgan, retired managing veterinarian, equine technical services for Zoetis. "This type of disease reporting and educational service to the equine industry is indeed a 'first of its kind' throughout the world."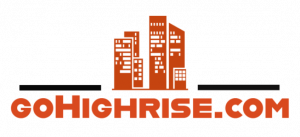 Find & reserve investment properties in
Turkey or Dubai from the comfort of
your home.
Dr. White dedicated countless hours to meeting with equine industry stakeholders and regulatory agencies to create the EDCC, which launched through partnerships with the American Association of Equine Practitioners, the United States Equestrian Federation (USEF), and the American Horse Council (AHC).
He has also been responsible for soliciting and securing ongoing funding through collaboration with the United States Department of Agriculture, USEF, American Association of Equine Practitioners (AAEP), AHC, and countless others.
"Zoetis is proud to recognize Dr. White for his outstanding leadership, creativity, and meritorious contribution toward positive changes in the equine industry," said Dr. Nathan Voris, Associate Director, Equine Technical Services for Zoetis.
Throughout his 50-year veterinary career, he has shared his knowledge and research interests with future generations of veterinarians. He has served as a professor at Kansas State University, University of Georgia, and Virginia-Maryland College of Veterinary Medicine. For nine years he served as the Jean Ellen Shehan Professor and Director at the Marion duPont Scott Equine Medical Center at Virginia-Maryland College of Veterinary Medicine, where he is still a professor emeritus of equine surgery.
Dr. White has served in many industry leadership roles and has been honored several times for his work. He held multiple leadership roles with the AAEP, including serving as president in 2010. His work has been honored numerous times, including with the 1999 Pfizer Animal Health Award for Research Excellence, the 2005 Virginia Veterinary Medicine Association Distinguished Virginia Veterinarian, and the 2022 AAEP Sage Kester "Beyond the Call" Award, among others in recognition of his long-lasting contributions to equine veterinary medicine and the community.
About the Equine Industry Vision Award
The Equine Industry Vision Award is given annually in recognition of outstanding leadership, creativity, and meritorious contributions toward positive changes in the equine industry. This distinguished award is a unique opportunity to publicly recognize ingenuity, originality, and effective innovation that exemplifies commitment, dedication and service to the equine industry.
About American Horse Publications
American Horse Publications is dedicated to excellence in equine media through education and communication. AHP strives to be the primary source of education, resources, and networking for the equine media community. We believe a proactive approach in an ever-evolving communications-driven world allows us the flexibility and opportunity to promote, support, and reward excellence in equine media. For more information, visit the AHP website at www.americanhorsepubs.org.
About Zoetis
As the world's leading animal health company, Zoetis is driven by a singular purpose: to nurture our world and humankind by advancing care for animals. After innovating ways to predict, prevent, detect, and treat animal illness for more than 70 years, Zoetis continues to stand by those raising and caring for animals worldwide—from veterinarians and pet owners to livestock farmers and ranchers. The company's leading portfolio and pipeline of medicines, vaccines, diagnostics, and technologies make a difference in over 100 countries. A Fortune 500 company, Zoetis generated revenue of $8.1 billion in 2022, with approximately 13,800 employees. For more information, visit www.Zoetis.com.
The Zoetis Equine division is committed to providing horse care you can count on. Our team includes numerous equine veterinarians and other experts who are inspired daily by the opportunity and profound responsibility to support horses, the owners who love them, and the equine veterinarians and other care team members who safeguard their well-being. Whether at the clinic or in the field, Zoetis is always by your side with a comprehensive, innovative portfolio of equine products and services at every step of a horse's care and throughout the journey of a horse's life. Visit ZoetisEquine.com to learn more.
#pum-60448{display:none!important;}