In a surprise performance at the 2023 BET Awards, Migos' Offset and Quavo took the stage at the Microsoft Theatre in Los Angeles to pay tribute to the late Takeoff.
The rappers put their differences aside to honor their friend Takeoff that died in a shooting last year. Offset and Quavo appeared on stage with a backdrop of a space shuttle that would take off before an image of the slain rapper took over. The duo performed "Bad N Boujee" with a dance team around them that paid homage to the late artist.
Check out the performance in the video below.
RELATED: BET Awards 2023: Complete Winners List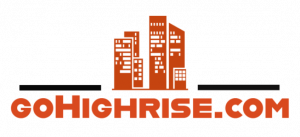 Find & reserve investment properties in
Turkey or Dubai from the comfort of
your home.
Following the performance, Offset's significant other Cardi B took to Twitter to share her reaction.
"I can't take it right now… proud of my boys," the "WAP" rapper tweeted.
Takeoff, born Kirsnick Khari Ball, was 28 years old when he died after being shot outside a Houston bowling alley. After his death, Offset shared a statement in honor of his Migos bandmate.
"My heart is shattered and I have so many things to say, but I can't find the words," Offset shared. "I've been going to sleep and waking up hoping that all of this is a dream, but it's reality, and reality is a nightmare."
He continued, "Every time you would see me, you didn't give me a dap you gave me a hug. I wish I could hug you one last time. Smoke one one last time. Perform one last time. I know someone with a soul like yours is in heaven now. I hope you can see how much we love you and miss you. You have left a hole in my heart that will never be filled."
Quavo also took to social media to express his sentiment following Takeoff's death.
"Throughout this whole time he had a REAL passion for music. It was HIS dream to become a rapper cuz I didn't know what I wanted to do," Quavo posted. "Then he created his triplet flow and the rest was HISTORY. He never worried about titles, credit, or what man got the most shine, that wasn't him. He didn't care about none of that as long as we brought it back home to the family!"