Jonathan Glazer's harrowing Holocaust drama The Zone of Interest leads the nominations for this year's European Film Awards (EFAs), picking up five nominations, including for best film and best director, in nominations announced via video on Tuesday.
Zone of Interest, the U.K. official entry for the 2024 Oscars in the best international feature category, also scored EFA nominations for best screenwriter, for Glazer, and best actress and best actor noms for leads Sandra Hüller and Christian Friedel.
Hüller will be competing against herself in the best actress category, having picked up a second EFA nom for her starring role in Justine Triet's courtroom drama Anatomy of a Fall. The Palme d'Or winner recieved four EFA noms, including for best European Film, best director for Triet and best screenplay for Triet and co-writer Arthur Harari.
Other best European film nominees include Matteo Garrone's refugee drama Io Capitano from Italy, and Aki Kaurismäki's Finnish romantic drama Fallen Leaves, official Oscar submissions from their respective countries, alongside Agnieszka Holland's Green Border, a black-and-white feature on the plight of migrants caught on the border between Poland and Belarus. Green Border came under fire from Poland's previous far-right government — Poland's justice minister Zbigniew Ziobro compared the movie to 'Nazi propaganda' — and was not picked for the Oscar race.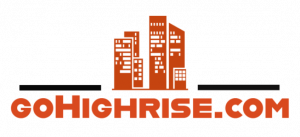 Find & reserve investment properties in
Turkey or Dubai from the comfort of
your home.
Holland, Kaurismäki and Garrone all recieved best director nominations, alongside Glazer and Triet.
Competing against Hüller in the best actress race will be Fallen Leaves star Alma Pöysti, Leonie Benesch, who plays an educator under pressure in İlker Çatak's The Teachers' Lounge, Germany's 2024 Oscar hopeful, Mia McKenna-Bruce for Molly Manning Walker's How To Have Sex, and Eka Chavleishvili for her starring role in Elene Naveriani's Georgian drama Blackbird Blackbird Blackberry.
Alongside Zone lead Christian Friedel, best actor contenders include Fallen Leaves' Jussi Vatanen, Mads Mikkelsen for Nikolaj Arcel's The Promised Land, Josh O'Connor for Alice Rohrwacher's La Chimera, and Thomas Schubert for Christian Petzold's Afire.
Molly Manning Walker's How to Have Sex, Estibaliz Urresola Solaguren's transgender drama 20,000 Species of Bees, The Quiet Migration from Malene Choi, Juraj Lerotić's Croatian drama Safe Place, Philip Sotnychenko's La Palisiada, and Stéphan Castang's mircoagression thriller Vincent Must Die were all nominated for the European Discovery – Prix FIPRESCI for best debut feature.
The 4,600 members of the European Film Academy voted on this year's nominations, based on "the excellent quality of each film" and reflecting the diversity and inclusion standards of the European Film Academy. The winners of the 2023 European Film Awards will be announced in Berlin on December 9.
Full list of nominees for the 2023 European Film Award
European Film
Anatomy of a Fall, dir. Justine Triet
Fallen Leaves, dir. Aki Kaurismäki
Green Border, dir. Agnieszka Holland
Io Capitano, dir. Matteo Garrone
The Zone of Interest, dir. Jonathan Glazer
European Documentary
Apolonia, Apolonia, dir. Lea Glob
Four Daughters, dir. Kaouther Ben Hania
Motherland, dir. Hanna Badziaka, Alexander Mihalkovich
On the Adamant, dir. Nicolas Philibert
Smoke Sauna Sisterhood, dir. Anna Hints
European Director
Justine Triet for Anatomy of a Fall
Aki Kaurismäki for Fallen Leaves
Agnieszka Holland for Green Border
Matteo Garrone for Io Capitano
Jonathan Glazer for The Zone of Interest
European Actress
Sandra Hüller in Anatomy of a Fall
Eka Chavleishvili in Blackbird Blackbird Blackberry
Alma Pöysti in Fallen Leaves
Mia McKenna-Bruce in How To Have Sex
Leonie Benesch in The Teachers' Lounge
Sandra Hüller in The Zone of Interest
European Actor
Thomas Schubert in Afire
Jussi Vatanen in Fallen Leaves
Josh O'Connor in La Chimera
Mads Mikkelsen in The Promised Land
Christian Friedel in The Zone of Interest
European Screenwriter
Justine Triet and Arthur Harari for Anatomy of a Fall
Aki Kaurismäki for Fallen Leaves
Maciej Pisuk, Gabriela Łazarkiewicz-Sieczko and Agnieszka Holland for Green Border
İlker Çatak and Johannes Duncker for The Teachers' Lounge
Jonathan Glazer for The Zone of Interest
European Discovery – Prix FIPRESCI
20,000 Species of Bees, dir, Estibaliz Urresola Solaguren
How To Have Sex, dir. Molly Manning Walker
La Palisiada, dir. Philip Sotnychenko
Safe Place, dir. Juraj Lerotić
The Quiet Migration, dir. Malene Choi
Vincent Must Die, dir. Stéphan Castang
European Animated Feature Film
A Greyhound of a Girl, dir. Enzo d'Alò
Chicken For Linda!, dir. Chiara Malta, Sébastien Laudenbach
Robot Dreams, dir. Pablo Berger
The Amazing Maurice, dir. Toby Genkel
White Plastic Sky, dir. Tibor Bánóczki, Sarolta Szabó
European Short Film
27, dir. Flóra Anna Buda
Aqueronte, dir. Manuel Muñoz Rivas
Daydreaming So Vividly About Our Spanish Holidays, dir. Christian Avilés
Flores Del Otro Patio, dir. Jorge Cadena
Hardly Working, dir. Susanna Flock, Robin Klengel, Leonhard Müllner, Michael Stumpf
Related Images: