Rezo Gigineishvili's "Patient #1" is the 2023 winner of the annual Werner Herzog Film Award.
Set at the end of the Soviet era, the film focuses on the decline in power of Konstantin Chernenko, a Russian leader with failing health who is surrounded by a large medical team. He is old and frail, but has a tight grip on power. He is waging a war in Afghanistan, has a nuclear button and can take the entire world to the grave with him. It is convenient for both the elites and the secret services to keep the leader alive and various groups are scoring political points.
The cast includes Aleksandr Filippenko, Olga Makeeva, Inna Churikova, Igor Chernevich and Sergey Gilev. The film is produced by Archil Gelovani, Sergey Yahontov for Georgian outfit Independent Film Project.
Gigineishvili previously directed "Hostages" (2017) which premiered at the Berlinale and participated in more than 30 international film festivals including Telluride, Edinburgh, Thessaloniki, Sarajevo, Shanghai, Haifa and Cairo.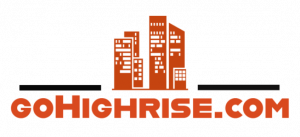 Find & reserve investment properties in
Turkey or Dubai from the comfort of
your home.
"This story came about during the lockdown. We were all staying inside, receiving hourly texts about people dying. That collective tension made me remember the days when I was taking care of my dying father. Those memories weighed heavily on me. That's when I came across a volume by Leo Tolstoy. I re-read his short story 'The Death of Ivan Ilyich' centered around the character of a terminally ill high-court judge. Tolstoy's musings on the psychology of life and death became the main inspiration for the film," Gigineishvili said.
"The tragedy of power is a plot from the antique classics. The level of loneliness experienced by the main character still sends chills down my spine, while his near childlike infirmity makes me feel sorry for him," Gigineishvili added.
Nobel Peace Prize laureate Dmitry Muratov wrote a letter of support for the film: "It deals with an extremely important and more than relevant issue of power taken at will, since for some rulers it is the ultimate value. Power, a great, coveted, and almost infernal force enslaves the dictator himself in the end, depriving him of his freedom."
Once a year the Werner Herzog Foundation offers the Werner Herzog Film Award in cooperation with the Film Archive Munich. The award is meant for innovative works by filmmakers all around the world and is endowed with €5,000 ($5,270).
Past winners include Asghar Farhadi's "A Hero," Natalija Yefimkina's "Garage People" and Chloé Zhao's "The Rider."
Related Images: