YOUNGSTOWN, Ohio – Penguin City Brewing Co. is the recipient of this year's Commercial Revitalization Award for its efforts to preserve and remodel a former steel distribution warehouse into its downtown brewery, taproom and headquarters.
The Mahoning Valley Historical Society issues revitalization awards each year to recognize the people and organizations that preserve and renovate historical landmarks to show their uniqueness and importance.
This year, MVHS recognized four other projects with its Community Revitalization Award. They are:
Youngstown Neighborhood Development Corporation for preserving and renovating an apartment building at 3711 Glenwood Ave.;
Stambaugh Auditorium Association for the restoration of the landmark concert hall's monumental staircase;
Mill Creek MetroParks for the restoration and reuse of Ford Nature Center;
Public Library of Youngstown & Mahoning County for the renovation and restoration of its Reuben McMillian Free Library on Wick Avenue. The board of trustees and administration of the PLYMC will also receive the Board of Directors Award of Achievement for their work.
Penguin City Brewing, 480 E. Federal St., downtown, is owned by Richard Bernacki and Aspasia Lyras-Bernacki. They purchased the unused 33,000-square-foot industrial building and returned it to use at a total cost of at least $4 million.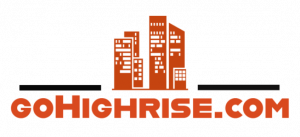 Find & reserve investment properties in
Turkey or Dubai from the comfort of
your home.
All of the winners will be honored at an event at 5:30 p.m. Tuesday, June 27, in the Thomas Ballroom at Tyler History Center.
Along with the award presentations, MVHS will also hold its annual membership meeting at that time to elect new and returning board members, and to report on achievements over the past year.
Published by The Business Journal, Youngstown, Ohio.