PETOSKEY — Petoskey High School's incoming senior Tommy Skinner is your average high school kid.  
Skinner, 16, describes himself as "kind of a nerd" and plays the "best instrument" — the tuba — in the band. But, when it comes time to fill out scholarship applications, he'll have something few others will have on his resume: an award from the Michigan Environmental Council.  
Skinner was awarded the 2023 Petoskey Prize for Environmental Leadership — which despite its name, is a statewide award.  
"It feels a little surreal. I'm getting a little bit of the imposter syndrome. You look at their past recipients and they've done incredible things —and here's me just starting out in Petoksey," Skinner said. "It feels good. I didn't know it was an award that was able to be won, like a month before I was entered for it, and so it feels really good to see what our group has done be recognized."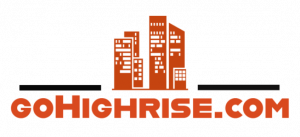 Find & reserve investment properties in
Turkey or Dubai from the comfort of
your home.
He was nominated to win the award by the Groundwork Center of Michigan. The award comes with a $5,000 prize to the group that nominated him. 
Groundwork's Climate and Clean Energy Specialist Liv Rollinger said the group nominated him because of his dedication to grassroots leadership.
"Tommy was just this really dedicated student and activist when I met him," Rollinger said. "He's really dedicated towards grassroots leadership and working from the ground up with people in the community to organize and engage the public with this work that they're doing."
She said that Skinner's work in his personal, familial and academic life made him seem like a good fit for the award.
"He just had this involvement in various environmental activities and different affiliations where he was really inspiring others, encouraging his peers to get involved in these local efforts and that he felt like he was a good person to win this prize for 2023," Rollinger said.
Rollinger said Groundwork plans to use the prize money to plan a community event, like a river clean up for example, to reinvest in the youth initiatives in the community.
More:Petoskey Sustainability Club presents solar possibilities to school board
Now serving as the leader of the Sustainability Club at the high school, Skinner has worked closely with the Groundwork Center. He's been a leader of the club since his junior year, and originally joined his sophomore year.  
However, his interest in the environment didn't start in high school. He said he's always had an interest in environmental stewardship. 
"It's always been an important thing for me," Skinner said. "I always like being outside and I was hearing about these different issues in the news, and it seemed like these massive problems that no one was doing anything about." 
His friend's dad works for the Tip of the Mitt Watershed Council, so he's always been exposed to the environment, participating in many volunteering endeavors through the group.  
Now, Skinner is leading initiatives to bring solar and renewable energy options to the school district, and even presented information regarding solar panels to the school board.  
He said that convincing the board about the environmental impact wasn't difficult, but he was proud of the Sustainability Club's approach of discussing the payback times of the panels and talking with installers and other groups.
"It feels kind of weird to have it blow up like this," Skinner said. "It wasn't that long ago we were just a bunch of people in a room with computers up and calculators open." 
Beyond initiatives throughout the school district, sustainability is something he and his family have incorporated into their everyday lives, so much so that Skinner and his dad worked together to build a small wind turbine for their house.  
Subscribe:Get unlimited access to the news about your community
He said that while the turbine "basically ended up tearing itself apart," it was a great learning experience.  
When it comes to things people can do to help out in terms of environmental impacts, Skinner said to "Keep your eyes and ears open." 
"There's a lot of people organizing things that you can help out with, or individual actions are great, and you can do them whenever and however they work for you, so whether that's a diet shift or transportation … We impact the environment in every aspect of our lives," Skinner said. "So that's daunting, but also, we can change our impact in every aspect of our lives so that gives some freedom in how you start." 
Rollinger said it's important to help uplift the youth that are leading initiatives like these in the community because so many across the state are working in similar ways.
"Since the Michigan Environmental Council is such a large statewide organization, it's nice to uplift somebody from our local area, who is really encouraging his peers as well as other generations to become involved in these sustainability efforts," she said. "He's showing that youth can effectively communicate and collaborate with others. He's showing that they can do grassroots leadership and involve community members so that they can take action towards these more sustainable, healthy goals that they have for the future.
"He's one example of the youth in our community and across the state that are doing amazing things to bring better health, better cost savings and help with this renewable energy transition that we're all going through," she added.
As the 2023 Petoskey Prize for Environmental Leadership recipient, Skinner will be honored at the 25th annual Environmental Awards, held on Aug. 31 in Dearborn.  
Rollinger said the group will be going to the awards ceremony to see Skinner win the award.
"It's about the amazing things that he's doing as a representative of the Sustainability Club and just as this phenomenal young person who is dedicated — and super busy. He's involved in so many things and yet, he feels like he has to make time for this," Rollinger said. "He sees that we're at this threshold, this tipping point, where action needs to be taken."
—Contact reporter Karly Graham at[email protected]. Follow her on Twitter at@KarlyGrahamJRN.