SPRINGFIELD, Mass. (WWLP) — Academy Award-winning costume designer and Springfield's own Ruth Carter was in town on Saturday for the Alpha Kappa Alpha Sorority's "Pink Magnolia Gala."
The event, which is a fundraiser to support programming and scholarships in the Springfield area honored Carter. She won two Oscars for Costume Design for Black Panther and Wakanda Forever, making history as the first African-American in that category. She also made history being the first African-American woman to win multiple Oscars in any category.
"I'm a daughter of Springfield, you know? City Stage is where I did my internship here, and I feel like this city has supported me in my efforts as an artist. It was a safe place to grow up and I appreciate it, so I am always coming back and really recharging, and feeling good," expressed Ruth Carter, a Springfield Native and Oscar-winning Costume Designer.
Carter was made an honorary sister of the Alpha Kappa Alpha Sorority. In addition to raising money for scholarships, Saturday night's gala was a New Orleans-themed event that celebrated arts and culture.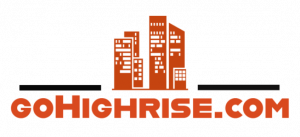 Find & reserve investment properties in
Turkey or Dubai from the comfort of
your home.
Related Images: