It was a strong year in the classroom for IU athletes.  Overall, the school set a record with 115 Big Ten Distinguished Scholar Award recipients.
The group includes Anthony Leal from the IU men's basketball team, four from the women's basketball team, and five from the football program.
The full release from IU, with the names of all 115 athletes and their respective sports, follows.
———————–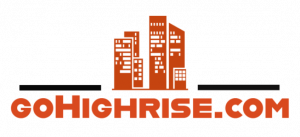 Find & reserve investment properties in
Turkey or Dubai from the comfort of
your home.
BLOOMINGTON, Ind. — The Big Ten Conference announced Tuesday (June 27) that a school record 115 Indiana University student-athletes have been named recipients of the 2022-23 Big Ten Distinguished Scholar Award.
The number includes 20 Indiana student-athletes that maintained a perfect 4.0 GPA during the previous academic term. 2023 marks the third straight year in which at least 100 Hoosiers received the award.
"This is a special day as we recognize and celebrate the record 115 IU student-athletes who have been honored as Big Ten Distinguished Scholars for the 2022-23 year," said IU Vice President and Director of Athletics Scott Dolson. "These individuals have achieved at the very highest levels academically, all while juggling the significant demands that come with being a Big Ten student-athlete. Congratulations to these students for this tremendous accomplishment. We are proud of how well they represent not only our department and their programs, but Indiana University as a whole."
Big Ten Faculty Representatives established the Distinguished Scholar Award in 2008 to supplement the Academic All-Big Ten program. Distinguished Scholar Award recipients must have earned Academic All-Big Ten recognition in the previous academic year, must have been enrolled full time at the institution for the entire previous academic year (two semesters or three quarters) and earned a minimum GPA of 3.70 or better during the previous academic year, excluding any summer grades. The Academic All-Big Ten threshold is a cumulative GPA of 3.00 or higher for a student-athlete's academic career.
The full list of Indiana's Big Ten Distinguished Scholars for the 2022-23 academic year can be found below.
Baseball
Austin Bode
Ty Bothwell
Phillip Glasser
Evan Goforth
Gabe Levy
Adrian Vega
Men's Basketball
Anthony Leal
Women's Basketball
Grace Berger
Kiandra Browne
Mackenzie Holmes
Mona Zaric
Women's Golf
Valerie Clancy
Morgan Dabagia
Beatriz Junqueira
Field Hockey
Taylor Etling
Kayla Kiwak
Arabella Loveridge
Kennedy Reardon
Football
Nicholas Grieser
Cooper Jones
Beau Robbins
JH Tevis
Trey Walker
Rowing
Abbey Armstrong
Madeline Anderson
Jessica Bastos
Sophie Carmosino
Ara Cowper
Alyse Franklin
Jania Hackett
Lily Haupt
Nicole Killeen
Libby Krueger
Avery Thorpe
Reagan Walhof
Men's Soccer
Luke Boha
Andrew Goldsworthy
Quinten Helmer
Austin Himebaugh
Alex McGill
Daniel Munie
Bryant Pratt
Nyk Sessock
Ben Yeagley
Women's Soccer
Ava Akeel
Anna Bennett
Sofia Black
Jen Blitchok
Megan Wampler
Paige Webber
Softball
Aaliyah Andrews
Cora Bassett
Brooke Benson
Tatum Hayes
Heather Johnson
Macy Montgomery
Men's Swimming and Diving
Luke Barr
Mikey Calvillo
Mason Carlton
Jacob Destrampe
Quinn Henninger
Josh Matheny
Joseph Radde
Maxwell Reich
Carson Tyler
Jassen Yep
Women's Swimming and Diving
Megan Carter
Morgan Casey
Mariah Denigan
Anne Fowler
Tarrin Gilliland
Elyse Heiser
Mackenzie Looze
Cat Minic
Grace Pangburn
Noelle Peplowski
Mia Ristic
Margaret Rogers
Zain Smith
Ashley Turak
Men's Tennis
Nishanth Basavareddy
Carson Haskins
Mac Rogers
Jagger Saylor
Women's Tennis
Mila Mejic
Men's Track & Field/Cross Country
Micah Camble
Tyler Carrel
Tristan Forsythe
Dustin Horter
Camden Marshall
Tyler Sierks
Hunter Smith
Skylar Stidam
Adam Strouf
Women's Track & Field/Cross Country
Jenna Barker
Madelyn Dalton
Emily Herndon
Taylor Jarosinski
Audrey Mendrys
Claire Overfelt
Mikaela Ramirez
Sarah Schmitt
Alyssa Skorge
Elizabeth Stanhope
Mariah Wehrle
Water Polo
Zoe Crouch
Lanna DeBow
Robyn Greenslade
Grace Hathaway
Katherine Hawkins
Sophia Sollie
Wrestling
Nico Bolivar
Santos Cantu
Volleyball
Haley Armstrong
Kaley Rammelsberg
---
The Daily Hoosier –"Where Indiana fans assemble when they're not at Assembly"
Related
Related Images: