Deputy Lori Roberson was named "Deputy of the Year" for the Daviess County Detention Center on Friday. The jail also named Sgt. Shawn Longest as "Supervisor of the Year" and Deputy Nicole Flores as "Admin Deputy of the Year," and another 15 employees also received recognitions.
In a Facebook post Friday, DCDC said Roberson received the award "for consistently displaying initiative, teamwork, and strong work ethic, in her daily duties," adding that she was "being honored for her character, commitment, and teamwork, which benefit DCDC and our community."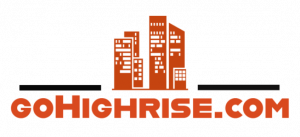 Find & reserve investment properties in
Turkey or Dubai from the comfort of
your home.
Other deputy jailers receiving awards will be highlighted on the DCDC Facebook page in the coming days. In addition to the top three awards given to Roberson, Longest, and Flores, other honorees are:
Life Saving Awards
Deputy Seth Culver
Deputy Amy Brumely
Deputy Mike Matthews
Jailer's Awards
Captain Shannon Coomes
Deputy Chad Payne
Deputy Billy Johnson
Deputy Kalen Cobb
Honorable Service Award/Command Citation
Lieutenant Zack Ezell
Deputy Chuck Mattingly
Deputy Koby Ezell
Deputy Garrett Colburn
U.S. Military Service/Campaign Awards
Deputy Brett Pace
Educational Achievement Award
Substance Abuse Counselor Bethany Husk
Civilian Service Awards
Vera Hanson, LPN. (SHP)
Nicki Fentress, RN. (SHP)