PINE RIVER — The Cass County Economic Development Corporation recently presented Schrupp Excavating LLC with its Legacy Business Award, honoring the company's 40 years of service and economic impact in Cass County.
Founded in 1983, Schrupp Excavating is a family-owned and operated excavating company based near Pine River. Still led today by its founders, Ray and Wendy Schrupp, the company has grown in the region.
"Schrupp Excavating embodies the spirit of entrepreneurship and community commitment we aim to recognize with this award," Mike Paulus, CCEDC executive director, said in a news release. "For 40 years, the Schrupp family has operated a business focused on delivering highly skilled, quality workmanship and unmatched customer service to support the growth of Cass County."
Specializing in residential, commercial and municipal excavating, Schrupp Excavating does projects ranging from commercial site preparation to residential septic systems. The company's long tenure and expertise in the industry has allowed it to build a reputation for getting the job done right the first time, on time and on budget.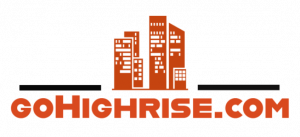 Find & reserve investment properties in
Turkey or Dubai from the comfort of
your home.
"We are honored to receive this award and be recognized among Cass County's most impactful businesses," said Wendy Schrupp. "Our company was built on the values of hard work, integrity and commitment to community. We take great pride in contributing to the economic vitality and infrastructure of Cass County for the past 40 years."
The Cass County Economic Development Corporation board of directors created specific criteria for the award before pinpointing eligible companies in the county.
Criteria include: primary or original location in Cass County and currently doing business in the county, must have employees, must be established for a minimum of 30 years, and must be a supporting member of the CCEDC.
"Schrupp Excavating LLC deserves the Legacy Business Award because of its 40-year commitment to Cass County," CCEDC board president Kirsten Eggena said. "Our board wants to honor those companies that have the long-standing drive and wherewithal to withstand decades of changing economic tides."
The CCEDC Legacy Business Award is given annually. Past recipients include Reeds Family Outdoor Outfitters, Pine River State Bank, First National Bank and Scamp/Eveland's Inc.
Related Images: