The CA State Fair Cannabis Awards announced this year's award-winning cultivars and cultivators from throughout California. More than 250 entries were evaluated for this year's competition. A total of 63 trophies and medals were awarded, consisting of gold and silver medals by division and category, as well as the Golden Bear trophies for the "Best of California" overall winners.
Taking top honors was Cotati-based Mercy Grown, which won seven awards including three Golden Bear trophies. MOCA Humboldt, a Eureka-based operation, continues its reign in the indoor division receiving nine awards including two Golden Bear trophies. Sonoma County-based Farmer & the Felon and Mendocino County-based Esensia shined in the outdoor terpene categories, each receiving five awards including one Golden Bear.
Mercy Wellness CEO Brandon Levine stated: "Any grower will tell you consistently cultivating high-quality cannabis is challenging and doesn't happen without an incredibly passionate and dedicated team. We are nothing but proud of our now award-winning cultivation team for overcoming all the obstacles to put us in a position to showcase the best cannabis in California."
The science-based competition evaluated cannabis flower across three divisions: indoor, mixed light and outdoor. Lab testing was provided by SC Labs, to determine the winners in 11 categories: Cannabinoids consisting of CBDa, CBGa and THCa, as well as Terpenes including Myrcene, beta-Caryophyllene, Limonene, Ocimene, Terpinolene, Pinene, a co-dominant category and total terpene content. Each entry was put through the full gamut of California compliance testing requirements to maximize public safety and identify the award-winning genetics.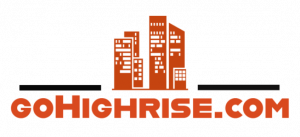 Find & reserve investment properties in
Turkey or Dubai from the comfort of
your home.
All award winners will be celebrated and showcased at the CA Cannabis Exhibit at the CA State Fair from July 14-30, 2023, at the Cal Expo Fairgrounds in Sacramento, California. The exhibit will be open to fairgoers 21 and older where they will be taken on an educational journey about the cannabis plant as well as the history and pioneers of cannabis in California. Exhibitors, speakers, and farmers will be on hand to bring this vibrant industry display to life. An awards ceremony and reception will be held inside the exhibit on Saturday, July 15, from 5 pm to 9 pm.
Photo by Thiago Patriota on Unsplash