Nominations are being taken now for the next Southwest Michigan Regional Chamber Business Recognition Awards.
The chamber's Sara Spoonholtz tells us they honor outstanding businesses and individuals each year during the Business Recognition Breakfast.
They take nominations in six categories.
"The nomination period will run through Wednesday, November 15," Spoonholtz said. "So, you've got lots of time to think about who is an up and coming under 40 young professional who could be a rising star, or what small business is really making an impact, or what new business do we really need to recognize?"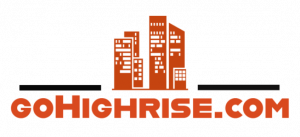 Find & reserve investment properties in
Turkey or Dubai from the comfort of
your home.
Spoonholtz says the categories are the Economic Impact Award, the Small Business of the Year Award, the Non-Profit Excellence Award, the Best New Business Award, the Rising Star Award, and the Pat Moody Award. The Pat Moody Award goes to someone who's had an impact on the community.
Voting on the awards will take place live at the breakfast in February.
You can find the nomination website right here.