NASHVILLE — Steven Stamkos won the Mark Messier NHL Leadership Award, presented to the player who exemplifies great leadership qualities on and off the ice and who plays a leading role in his community growing the game of hockey in the NHL, at the 2023 NHL Awards at Bridgestone Arena on Monday.
"When you have someone with the caliber of leader that Mark Messier is and what he's meant for our game, it's pretty special to have him hand select the winner," said Stamkos, the Tampa Bay Lightning captain. "I've seen the list of past winners, and it is very surreal to be included in that. I'm very proud of everything we've been able to accomplish in Tampa."
Stamkos said it was unbelievable when Messier reached out to tell him he was the latest winner.
"I found out a while ago, so I've been keeping it under wraps for a little bit," Stamkos said. "I know Mark spends a lot of time and trying to do the rounds to see who's going to be selected for this award. That means a lot to me that he chose me, and I'm very honored to have this award."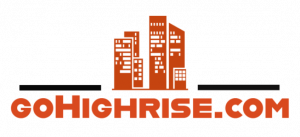 Find & reserve investment properties in
Turkey or Dubai from the comfort of
your home.
[RELATED: Mark Messier NHL Leadership award winners]
The 33-year-old forward has been a big part of hockey in the Tampa region on and off the ice. 
Stamkos, who has been Lightning captain for 10 seasons, is their leader in goals (515) and points (1,056), and ranks second in games with 1,003 (Vincent Lecavalier, 1,037) and assists with 541 (Martin St. Louis, 588). He helped them win back-to-back Stanley Cup titles in 2020 and 2021. They reached the Stanley Cup Final in 2022 but lost to the Colorado Avalanche.
Stamkos said his leadership skills have developed through the years, but he believes much of his demeanor is innate. He credited former teammates St. Louis, the coach of the Montreal Canadiens, and Lecavalier, an adviser to hockey operations for the Canadiens.
"You got to have that personality a little bit more, that want, or need, to be someone that people can look up to in any type of situation," Stamkos said. "It doesn't have to be adversity, but just whether it's at the at the rink talking about life in general or hockey, but certainly I've had some amazing teammates in the past. 
"I got to Tampa as an 18-year-old kid and had Marty and Vinny there to show me the ropes and then played with a plethora of captains and assistant captains over the past 15 years who have rubbed off on me in certain situations. As you mature as a player and as a person, you notice things that you've done well and things that you can improve on in the leadership categories, and I've just tried to improve on that as I've gone along."
Stamos said he believes he'll be tested next season. The Lightning could look a bit different because of free agency and potential trades while trying to move on from the disappointment of a first-round loss to the Toronto Maple Leafs this season in the Stanley Cup Playoffs.
"You just have to get into the playoffs as we've seen," Stamkos said. "We thought we played better this year against Toronto than we did last year. We won last year. We didn't win this year. … That's the way it goes. 
"But with the core guys that we have and the goaltender that we have (Andrei Vasilevskiy), we feel that we're going to be a competitive team and have a chance to win for years to come."
Video: Stamkos talks about winning the Mark Messier Award
Stamkos has supported the Ronald McDonald House Charities of Tampa Bay for more than 10 years, donating hundreds of thousands of dollars through the Lightning's player ticket initiative to help families attend games. He's also helped generate an additional $185,500 for the Ronald McDonald House through the goals and assists program, which awards money for on-ice production. Stamkos and his wife even asked guests at their wedding to donate to the Ronald McDonald House Charities in Tampa Bay instead of giving them gifts. The two also raised $50,000 for the Humane Society of Tampa Bay with the "Barks and Bolts" player and pet calendar.
He joined Tampa Mayor Jane Castor for the reopening of the Tom Oliver Memorial Hockey Rink, which was refurbished. The rink had been donated in 1999 though the NHL's Legacy initiative.
Messier, a Hockey Hall of Famer, solicits suggestions from team and NHL personnel to compile a list of candidates for the award before selecting a winner.
Stamkos is the first Lightning player to win the award.
NHL.com senior director of editorial Shawn P. Roarke contributed to this report