NASHVILLE (June 26, 2023) – Tampa Bay Lightning captain Steven Stamkos is the 2022-23 recipient of the Mark Messier NHL Leadership Award, which is presented "to the player who exemplifies great leadership qualities to his team, on and off the ice, during the regular season and who plays a leading role in his community growing the game of hockey."
Messier solicits suggestions from team and League personnel to compile a list of potential candidates for the award. However, the selection of the winner is Messier's alone.
Stamkos has been the face of the franchise since arriving in Tampa after being selected with the No. 1 overall pick in the 2008 NHL Draft, leading the Lightning to back-to-back championships (2020 and 2021), four total appearances in the Stanley Cup Final (also 2015 and 2022) and a League-best 97 playoff wins since 2009.
In 2022-23, Stamkos placed third on Tampa Bay and 23rd in the entire NHL with 34-50-84 in 81 contests. Those numbers lifted him to a quartet of career milestones, including his 500th assist (Nov. 15 vs. DAL), 1,000th point (Dec. 1 at PHI), 500th goal (Jan. 18 at VAN) and 1,000th game (April 6 at NYI).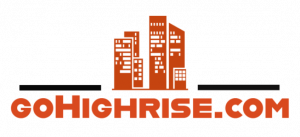 Find & reserve investment properties in
Turkey or Dubai from the comfort of
your home.
Since beginning his career in 2008-09, Stamkos ranks second in the League in goals (515), power-play goals (195) and game-winning goals (79); fourth in points (1,056); fifth in power-play points (383); tied for 10th in overtime goals (13); 11th in shots on goal (3,070); and 15th in assists (541).
The two-time Maurice "Rocket" Richard winner (2010 and 2012) has proven to be a leader both on and off the ice, wearing the "C" for the Lightning since March 6, 2014 – a tenure surpassed by only five current captains.
Stamkos has supported the Ronald McDonald House Charities (RMCH) of Tampa Bay for more than a decade, donating hundreds of thousands of dollars via the Lightning's player ticket initiative to enable families to attend games. He has generated an additional $185,500 for RMCH through the Kane's goals and assists program, which awards money based on on-ice production.
Stamkos has participated in dozens of meet and greets with families from RMCH and other nonprofits across the region. He and his wife, Sandra, even asked guests at their wedding to donate to RMCHs in Tampa and Toronto in lieu of giving them gifts. The pair also spearheaded the Lightning's "Barks and Bolts" pet calendar, which raised $50,000 for the Humane Society of Tampa Bay.
Additionally, Stamkos joined Tampa mayor Jane Castor in 2019 for the grand re-opening of the Tom Oliver Memorial Hockey Rink, which underwent a massive refurbishment. The rink originally was donated to the city in 1999 through the NHL's Legacy initiative.
For more on the Mark Messier NHL Leadership Award, including a list of past winners, click here.
Related Images: