Star Trek: Strange New Worlds represents Trek during Canadian award event.
The first season of Star Trek: Strange New Worlds was a success in every way possible. It brought new viewers to Paramount+, it elevated the Star Trek brand to new audiences and it even topped several streaming charts for things like minutes watched and engagement. It became a hit that made the run of shows following it seemingly benefit from their success.
So it's no surprise that they were the franchise that was front of center for a prestigious award.
On June 13, Star Trek as a whole won the prestigious won the Buffalo Rock Award, with Strange New Worlds' Ethan Peck (Spock) and Celia Rose Gooding (Uhura) accepting the award on behalf of the franchise.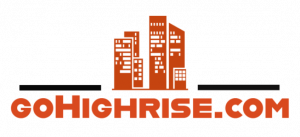 Find & reserve investment properties in
Turkey or Dubai from the comfort of
your home.
The award was given out as part of the 44th Banff World Media Festival, which saw The Office and Hottub Time Machine star Craig Robinson host.
Star Trek continues to hold its place in pop culture
If the award during the Banff Rockie Awards has taught us anything, it's that the franchise continues to thrive and survive despite what's happening around it. Strange New Worlds may be the new defacto face of the franchise but the new era of Trek has done a good job of what does and doesn't work.
And even though there's uncertainty with the franchise due to the layoffs at Paramount+, plus the cancellation of Star Trek: Prodigy, it's at least reassuring that the message of Trek reaches far beyond the normal spaces you see it in.
The current atmosphere around streaming and Star Trek may not be the most stable at the moment, but whatever happens next for the franchise, at least we know that the legacy will live on.
This was essentially the point of Star Trek being awarded this award in the first place, to remind everyone of Trek's long-lasting impact.
Published on 06/23/2023 at 22:18 PM
Last updated at 06/23/2023 at 22:19 PM