Steve Mac, Pablo Bowman Navarro and Aynzli Jones are the top winners at the ASCAP London Music Awards 2023, which shine a light on British songwriting and composing talent for their U.S. success. This year, the winners will be revealed on @ascap social media Tuesday (Sept. 26), starting at 10:30 a.m. ET.
Navarro takes home three awards including songwriter of the year and top Hot Dance/Electronic song. He shares the latter award with Sarah Baby Blanchard, Claudia Valentina and Lostboy for co-writing "The Motto" by Tiësto and Ava Max. The song reached No. 2 on Billboard's Hot Dance/Electronic Songs chart.
Navarro also wins a Hot Dance/Electronic song award for "Numb" by Marshmello and Khalid, which reached No. 3 on the Hot Dance/Electronic Songs chart. Navarrro co-wrote the song with Richard Boardman, a fellow member of songwriting collective The Six. Navarro has gained a profile as a top hitmaker over the last few years with a catalogue that includes Anne-Marie and Marshmello's global hit "Friends" as well as tracks for stars such as Bebe Rexha, Jonas Brothers and Alan Walker. His catalogue has accumulated 7 billion streams on Spotify.
Mac takes home both song of the year and top streaming song for Ed Sheeran's smash, "Shivers." The song reached No. 4 on the Billboard Hot 100 and remained on the chart for a full year. It also topped charts around the world, surpassing 1.35 billion streams on Spotify. Mac and Sheeran previously collaborated on 2017's "Shape of You." These two gongs represent Mac's 19th and 20th ASCAP London Music Awards.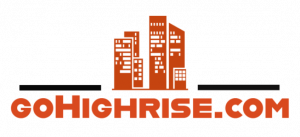 Find & reserve investment properties in
Turkey or Dubai from the comfort of
your home.
Jones wins his first ASCAP London Music Award with the Hot 100 song award for Doja Cat's "Woman." The song from Doja's third studio album rose to No. 7 on the Hot 100 and, like "Shivers," logged a full year on the chart. "Woman" also received a Grammy nod for record of the year, marking the third consecutive year Doja was nominated in that marquee category.
Top box office film of the year goes to Daniel Pemberton for his soundtrack for The Bad Guys. He also takes a top box office film award for his work on Amsterdam. Other top box office film awards go to John Lunn for Downton Abbey: A New Era, Dickon Hinchliffe for Father Stu, and Robin Carolan and Sebastian Gainsborough for The Northman. Joby Talbot wins for the second year in a row for Sing 2, Patrick Doyle wins for Death on the Nile and Jonny Greenwood wins for Licorice Pizza. The Radiohead multi-instrumentalist and composer was recognized in the same category last year for his soundtrack to Spencer.
In the world of film and TV streaming, Natalie Holt wins two awards — top streaming film for The Princess, and top streaming series for Obi-Wan Kenobi. Other top streaming series awards go to Scottish band Mogwai for the crime drama Black Bird and Anne Nikitin for The Dropout.
The trio of Barrie Cadogan, Virgil Howe and Lewis Wharton are awarded the top cable series award for the soundtrack to Better Call Saul, while Julian Gingell and Barry Stone win top network series again this year for their work on American Idol.