The Record-Herald and the Washington Shrine Club are pleased to announce the recipient of the 2023 Clarence A. Christman Jr. Award.
Washington High School Class of 2023 member Tanner Lemaster is this year's winner.
Lemaster is presently on campus at the University of Kentucky, where he will continue his education and play football for the Wildcats, a member of the top collegiate football conference in America, the Southeastern Conference.
Lemaster was a stand-out football, basketball and baseball player for four years at Washington High School. He earned three varsity letters in football and four each in basketball and baseball.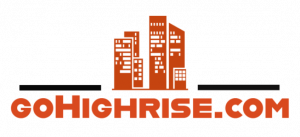 Find & reserve investment properties in
Turkey or Dubai from the comfort of
your home.
Lemaster was a key member of the Blue Lion baseball team that won back-to-back District championships, as well as a Regional championship and a trip to the State Final Four in Akron in 2023.
He was nominated for the award, which has been presented since 1969, by his basketball coach, Shannon Bartruff.
"I think what most people fail to realize is the inordinate amount of pressure that has been put on this young man over the past four years," Bartruff said. "Once Tanner started to get recruiting offers from Division I schools, there was a target on his back. It didn't matter where Tanner was, there were eyes on him. I was really impressed with how Tanner handled this side of being an outstanding small town athlete.
"The other thing that Tanner has figured out at an early age, is that the most important thing in life is family. Tanner loves his family. He may not fully understand at this point, but his two young sisters look at him with reverence and love and he always has time for them and shows them love. Tanner's biggest supporters are his parents and he often spoke about how they held him accountable and always had his back. It's a blessing for him and he knows it."
"Oh, wow, that's awesome," Lemaster said, informed of the honor while speaking with the Record-Herald from his dorm room at the University of Kentucky Monday, June 26.
Lemaster will be receiving a commemorative plaque as well as a $500 scholarship.
"It's such an honor to receive an award that is this highly-respected," Lemaster said. "Receiving the Christman Award is something that I've wanted to do for quite a while.
"It was really my goal to achieve that kind of excellence," Lemaster said. "In sports, in the classroom and in the community. I've worked hard in the classroom, as well as my sports.
"It's just a really big honor," Lemaster said. "I wouldn't have been able to do it without my parents (J.R. and Melissa Lemaster) and all my family supporting me and pushing me to be as good as I can be.
"And my all coaches, for pushing me, as well," Lemaster said. "Just helping develop me as a player and as a person. I wouldn't be able to do this without the community supporting me. It's a great community and they've been very supportive of (Blue Lion) sports, athletes and students, overall."
Lemaster also thanked the teachers at Washington City Schools, "For helping me achieve my academic accomplishments. I wouldn't have been able to do it without them."
Lemaster was 20th in the Class of 2023 at Washington High School with a 3.9 grade point average.
"I want to give a thank you to the Record-Herald and the Shrine Club for (sponsoring this award)," Lemaster said.
Lemaster has two sisters, Bentley and Hailey.