Taylor Swift's near domination of, well, everything it seems, continued at the Billboard Music Awards.
Swift headed into Sunday's award show – reimagined this year as an online-only event – as a finalist in 20 categories. By winning 10 of the 20 honors, she tied with Drake as the most-awarded recipient in BBMA history. Drake came into this year's awards with 34 and won five more, including top rap touring artist and top rap male artist.
Swift was already the top female winner of all time with 29 wins heading into the 2023 ceremony. Her current tally of 39 includes this year's wins for top female artist, top artist and top Billboard global artist.
Taylor Swift, Drake win big:The complete Billboard Music Awards 2023 winners list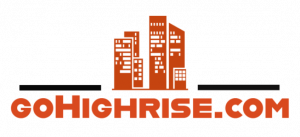 Find & reserve investment properties in
Turkey or Dubai from the comfort of
your home.
Swift came close, but did not break, Drake's record for the most Billboard Music Awards won in one night. In 2017, the "In My Feelings" rapper/singer snagged 13 awards.
Swift is currently in South America on her massive Eras Tour and was not a part of the BBMAs.
More:Taylor Swift returns to the Rio stage after fan's death, show postponement
According to Billboard, the awards are determined by performance metrics on the year-end Billboard charts from Nov. 19, 2022, through Oct. 21.
Swift's haul at the BBMAs is a precursor to the celebrations she might have at the 2024 Grammy Awards. Among her six nominations for the Feb. 4 event is album of the year for her 2022 album, "Midnights." If Swift lands the high honor, she will be the first artist to accomplish the feat (she's currently tied with Frank Sinatra, Paul Simon and Stevie Wonder with three wins in the category).
But she's already surpassed one record: Swift is the first songwriter to receive seven career nominations in the song of the year category.
More new music:Drake announces 'Scary Hours 3' album, new project coming out Friday at midnight
Related:Taylor Swift's '1989' rerelease is here! These are the two songs we love the most
Related Images: