Taylor Swift is the top finalist for the 2023 Billboard Music Awards, which are set for Sunday, Nov. 19. Swift is a finalist in 20 categories. At next month's show, Swift — who is already the top female BBMAs recipient of all time with 29 wins — could surpass Drake to become the top overall leader. Drake has won 34 BBMAs and is a finalist for 14 more this year.
Swift could also break Drake's record for the most Billboard Music Awards won in one night. Drake received 13 awards at the show in 2017.
Morgan Wallen and SZA are runners-up, with 17 entries each; followed by The Weeknd (16); Drake and Zach Bryan (14); Luke Combs (10); 21 Savage, Metro Boomin and Miley Cyrus (nine each); Beyoncé and Rema (seven each); Bad Bunny and Peso Pluma (six each); and Ariana Grande, David Guetta, Eslabon Armado, Karol G, NewJeans and Selena Gomez (five each).
The 2023 BBMAs will deliver a fresh awards show concept that will entertain fans with music and exclusive content, including winner celebrations, behind-the-scenes moments and performances created by the world's biggest artists. In a first-of-its-kind collaboration, the BBMAs and Spotify 'Fans First' will bring fans up-close-and-personal with their favorite artists. Performances and awards will roll out across the BBMAs and Billboard social channels, as well as via BBMAs.watch on Sunday, Nov. 19. Billboard Music Awards performers will be revealed daily on BBMAs social channels, starting Monday, Nov. 6.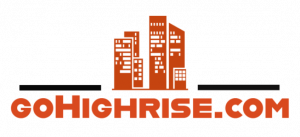 Find & reserve investment properties in
Turkey or Dubai from the comfort of
your home.
Bryan is this year's leading first-time BBMA finalist. Additional first-time BBMA finalists include Bailey Zimmerman, Coi Leray, Fifty Fifty, Fuerza Regida, Grupo Frontera, Jelly Roll, Ice Spice, Metro Boomin, NewJeans, Peso Pluma and Oliver Anthony Music.
Nine new awards were unveiled this year, including four in the bourgeoning K-pop field – top global K-pop artist, top K-pop tour, top K-pop album and top global K-pop song – and two in the red-hot Afrobeats field — top Afrobeats artist and top Afrobeats song.
Several other award shows have added categories recognizing African music in the past year. Wizkid was the inaugural winner of favorite Afrobeats artist at the American Music Awards in November 2022. "Calm Down" by Rema & Selena Gomez was the inaugural winner of best Afrobeats at last month's MTV Video Awards. The nominees for the inaugural Grammy Award for best African music performance will be revealed on Nov. 10.
The BBMAs are also adding new categories for top Hot 100 songwriter and top Hot 100 producer. Swift, her frequent collaborator Jack Antonoff and Bryan are among the finalists in both categories.
The show is also adding a new award for top rock duo/group. Last year, there were two rock categories: top rock artist (four groups or duos competed with Machine Gun Kelly) and top rock tour.
Country, rock and Latin are the only genres that have a category for top duos/groups. As a result, country and Latin have seven categories, one more than R&B and rap, which have six each. Those genres are followed by rock, which has five categories; K-pop (four); dance/electronic, Christian and gospel (three each); and Afrobeats (two).
The late Whitney Houston, who amassed 16 BBMA Awards – third-most among women, behind Taylor Swift and Adele – is a finalist for top gospel album for I Go to the Rock: The Gospel Music of Whitney Houston.
Several other all-time BBMA winners are finalists again this year. The Weeknd, who has amassed 20 BBMA Awards, has 16 entries this year; Beyoncé, who has 13 BBMAs, has seven; Bad Bunny, who has 10 BBMAs, the most among Latin artists, has six.
Kanye West/Ye, who has received 17 BBMAs, has one entry this year; Rihanna, who has received 12, has two.
Elton John, who has been turning out top 10 hits on the Billboard Hot 100 longer than most of today's pop fans have been alive, is a finalist in two categories this year—top rock touring artist and top dance/electronic song, for "Hold Me Closer," a collab with Britney Spears.
Unique among music awards shows, winners are determined by performance metrics on the year-end Billboard charts, the music industry's ultimate authority and data-driven measure of success. The eligibility dates for this year's awards are aligned with Billboard's year-end charts tracking period, which measures music consumption from the charts dated Nov. 19, 2022, through Oct. 21, 2023. (That corresponds to the tracking period of Nov. 4, 2022 through Oct. 12, 2023.)
The 2023 Billboard Music Awards is produced by Dick Clark Productions.
The 2023 Billboard Music Award is presented by Marriott Bonvoy, Marriott's award-winning travel program and marketplace. One special BBMAs performance and two exclusive acceptance speeches will be hosted at extraordinary hotel brands within the Marriott Bonvoy portfolio. Additionally, Marriott Bonvoy will be providing a select group of fans access to attend five BBMAs performances via Marriott Bonvoy Moments. Be on the lookout for special access to the final performance, becoming available on Oct. 30.
Other sponsors include Lexus, who will be surprising one lucky fan with the ultimate VIP treatment. In addition to having the best seat in the house, they'll Experience Amazing with a private ride in a luxury Lexus vehicle to the one-of-a-kind performance.
Follow the BBMAs on Facebook, X, Instagram, TikTok, Threads and YouTube; join the conversation with the hashtag #BBMAs; and get the latest news and updates at BillboardMusicAwards.com and BBMAs.watch.
Here's the complete list of 2023 Billboard Music Awards finalists. New categories are denoted by the word (NEW).
Top Artist
Drake
Luke Combs
Morgan Wallen
SZA
Taylor Swift
Top New Artist
Bailey Zimmerman
Ice Spice
Jelly Roll
Peso Pluma
Zach Bryan
Top Male Artist
Drake
Luke Combs
Morgan Wallen
The Weeknd
Zach Bryan
Top Female Artist
Beyoncé
Miley Cyrus
Olivia Rodrigo
SZA
Taylor Swift
Top Duo/Group
Eslabon Armado
Fifty Fifty
Fuerza Regida
Grupo Frontera
Metallica
Top Billboard 200 Artist
Drake
Luke Combs
Morgan Wallen
SZA
Taylor Swift
Top Hot 100 Artist
Drake
Luke Combs
Morgan Wallen
SZA
Taylor Swift
Top Hot 100 Songwriter (NEW)
Ashley Gorley
Jack Antonoff
SZA
Taylor Swift
Zach Bryan
Top Hot 100 Producer (NEW)
Jack Antonoff
Joey Moi
Metro Boomin
Taylor Swift
Zach Bryan
Top Streaming Songs Artist
Drake
Morgan Wallen
SZA
Taylor Swift
Zach Bryan
Top Radio Songs Artist
Miley Cyrus
Morgan Wallen
SZA
Taylor Swift
The Weeknd
Top Song Sales Artist
Jason Aldean
Miley Cyrus
Morgan Wallen
Oliver Anthony Music
Taylor Swift
Top Billboard Global 200 Artist
Bad Bunny
Morgan Wallen
SZA
Taylor Swift
The Weeknd
Top Billboard Global (Excl. U.S.) Artist
Bad Bunny
Ed Sheeran
NewJeans
Taylor Swift
The Weeknd
Top R&B Artist
Beyoncé
Chris Brown
Rihanna
SZA
The Weeknd
Top R&B Male Artist
Chris Brown
Miguel
The Weeknd
Top R&B Female Artist
Beyoncé
Rihanna
SZA
Top R&B Touring Artist
Beyoncé
Bruno Mars
The Weeknd
Top Rap Artist
21 Savage
Drake
Lil Baby
Metro Boomin
Travis Scott
Top Rap Male Artist
21 Savage
Drake
Travis Scott
Top Rap Female Artist
Doja Cat
Ice Spice
Nicki Minaj
Top Rap Touring Artist
50 Cent
Drake
Snoop Dogg & Wiz Khalifa
Top Country Artist
Bailey Zimmerman
Luke Combs
Morgan Wallen
Taylor Swift
Zach Bryan
Top Country Male Artist
Luke Combs
Morgan Wallen
Zach Bryan
Top Country Female Artist
Lainey Wilson
Megan Moroney
Taylor Swift
Top Country Duo/Group
Old Dominion
Parmalee
Zac Brown Band
Top Country Touring Artist
George Strait
Luke Combs
Morgan Wallen
Top Rock Artist
Jelly Roll
Noah Kahan
Stephen Sanchez
Steve Lacy
Zach Bryan
Top Rock Duo/Group (NEW)
Arctic Monkeys
Foo Fighters
Metallica
Top Rock Touring Artist
Coldplay
Depeche Mode
Elton John
Top Latin Artist
Bad Bunny
Eslabon Armado
Fuerza Regida
Karol G
Peso Pluma
Top Latin Male Artist
Bad Bunny
Peso Pluma
Rauw Alejandro
Top Latin Female Artist
Karol G
ROSALÍA
Shakira
Top Latin Duo/Group
Eslabon Armado
Fuerza Regida
Grupo Frontera
Top Latin Touring Artist
Daddy Yankee
Karol G
RBD
Top Global K-Pop Artist (NEW)
Jimin
NewJeans
Stray Kids
TOMORROW X TOGETHER
TWICE
Top K-Pop Touring Artist (NEW)
BLACKPINK
SUGA
TWICE
Top Afrobeats Artist (NEW)
Burna Boy
Libianca
Rema
Tems
Wizkid
Top Dance/Electronic Artist
Beyoncé
Calvin Harris
David Guetta
Drake
Tiësto
Top Christian Artist
Brandon Lake
Elevation Worship
for KING & COUNTRY
Lauren Daigle
Phil Wickham
Top Gospel Artist
CeCe Winans
Elevation Worship
Kanye West
Kirk Franklin
Maverick City Music
Top Billboard 200 Album
Drake & 21 Savage, Her Loss
Metro Boomin, HEROES & VILLAINS
Morgan Wallen, One Thing at a Time
SZA, SOS
Taylor Swift, Midnights
Top Soundtrack
Barbie: The Album
Black Panther: Wakanda Forever – Music From and Inspired By
ELVIS
Metro Boomin Presents Spider-Man: Across the Spider-Verse (Soundtrack From and Inspired by the Motion Picture)
Top Gun: Maverick
Top R&B Album
Beyoncé, RENAISSANCE
Brent Faiyaz, WASTELAND
Drake, Honestly, Nevermind
Steve Lacy, Gemini Rights
SZA, SOS
Top Rap Album
Drake & 21 Savage, Her Loss
Future, I Never Liked You
Lil Baby, It's Only Me
Metro Boomin, HEROES & VILLAINS
Travis Scott, UTOPIA
Top Country Album
Luke Combs, Gettin' Old
Luke Combs, Growin' Up
Morgan Wallen, One Thing at a Time
Taylor Swift, Speak Now (Taylor's Version)
Zach Bryan, American Heartbreak
Top Rock Album
HARDY, the mockingbird & THE CROW
Jelly Roll, Whitsitt Chapel
Noah Kahan, Stick Season
Steve Lacy, Gemini Rights
Zach Bryan, American Heartbreak
Top Latin Album
Bad Bunny, Un Verano Sin Ti
Eslabon Armado, DESVELADO
Ivan Cornejo, Dañado
Karol G, MAÑANA SERÁ BONITO
Peso Pluma, GÉNESIS
Top K-Pop Album (NEW)
Jimin, FACE
NewJeans, 2nd EP 'Get Up'
Stray Kids, 5-STAR
TOMORROW X TOGETHER, The Name Chapter: TEMPTATION
TWICE, READY TO BE: 12th Mini Album
Top Dance/Electronic Album
Beyoncé, RENAISSANCE
Drake, Honestly, Nevermind
ILLENIUM, ILLENIUM
Kim Petras, Feed the Beast
Tiësto, DRIVE
Top Christian Album
Anne Wilson, My Jesus
Brandon Lake, House of Miracles
CAIN, Rise Up
Elevation Worship, LION
Lauren Daigle, Lauren Daigle
Top Gospel Album
Jonathan McReynolds, My Truth
Maverick City Music x Kirk Franklin, Kingdom Book One
Tye Tribbett, All Things New
Whitney Houston, I Go to the Rock: The Gospel Music of Whitney Houston
Zacardi Cortez, Imprint (Live in Memphis)
SONG AWARDS
Top Hot 100 Song
Metro Boomin, The Weeknd & 21 Savage, "Creepin'"
Miley Cyrus, "Flowers"
Morgan Wallen, "Last Night"
SZA, "Kill Bill"
Taylor Swift, "Anti-Hero"
Top Streaming Song
Miley Cyrus, "Flowers"
Morgan Wallen, "Last Night"
SZA, "Kill Bill"
Taylor Swift, "Anti-Hero"
Zach Bryan, "Something in the Orange"
Top Radio Song
Metro Boomin, The Weeknd & 21 Savage, "Creepin'"
Miley Cyrus, "Flowers"
Rema & Selena Gomez, "Calm Down"
Taylor Swift, "Anti-Hero"
The Weeknd & Ariana Grande "Die for You"
Top Selling Song
Jason Aldean, "Try That in a Small Town"
Jimin, 'Like Crazy"
Miley Cyrus,"Flowers"
Oliver Anthony Music, "Rich Men North of Richmond"
Taylor Swift, "Anti-Hero"
Top Collaboration
David Guetta & Bebe Rexha, "I'm Good (Blue)"
Metro Boomin, The Weeknd & 21 Savage, "Creepin'"
Rema & Selena Gomez, "Calm Down"
Sam Smith & Kim Petras, "Unholy"
The Weeknd & Ariana Grande, "Die for You"
Top Billboard Global 200 Song
Miley Cyrus, "Flowers"
Rema & Selena Gomez, "Calm Down"
SZA, "Kill Bill"
Taylor Swift, "Anti-Hero"
The Weeknd & Ariana Grande, "Die for You"
Top Billboard Global (Excl. U.S.) Song
David Guetta & Bebe Rexha, "I'm Good (Blue)"
Harry Styles, "As It Was"
Miley Cyrus, "Flowers"
Rema & Selena Gomez, "Calm Down"
The Weeknd & Ariana Grande, "Die for You"
Top R&B Song
Metro Boomin, The Weeknd & 21 Savage, "Creepin'"
Miguel, "Sure Thing"
The Weeknd & Ariana Grande, "Die for You"
SZA, "Kill Bill"
SZA, "Snooze"
Top Rap Song
Coi Leray, "Players"
Drake & 21 Savage, "Rich Flex"
Gunna, "fukumean"
Lil Durk ft. J. Cole, "All My Life"
Toosii, "Favorite Song"
Top Country Song
Bailey Zimmerman, "Rock and a Hard Place"
Luke Combs, "Fast Car"
Morgan Wallen, "Last Night"
Morgan Wallen, "You Proof"
Zach Bryan, "Something in the Orange"
Top Rock Song
Jelly Roll, "Need A Favor"
Stephen Sanchez, "Until I Found You"
Steve Lacy, "Bad Habit"
Zach Bryan ft. Kacey Musgraves, "I Remember Everything"
Zach Bryan, "Something in the Orange"
Top Latin Song
Eslabon Armado x Peso Pluma, "Ella Baila Sola"
Fuerza Regida x Grupo Frontera, "Bebe Dame"
Grupo Frontera x Bad Bunny, "un x100to"
Karol G & Shakira, "TQG"
Yng Lvcas x Peso Pluma, "La Bebe"
Top Global K-Pop Song (NEW)
Fifty Fifty, "Cupid"
Jimin, "Like Crazy"
Jungkook ft. Latto, "Seven"
NewJeans, "Ditto"
NewJeans, "OMG"
Top Afrobeats Song (NEW)
Ayra Starr, "Rush"
Libianca, "People"
Oxlade, "KU LO SA"
Rema & Selena Gomez, "Calm Down"
Victony, Rema, & Tempoe ft. Don Toliver, "Soweto"
Top Dance/Electronic Song
Bizarrap & Shakira, "Shakira: Bzrp Music Sessions, Vol. 53"
David Guetta, Anne-Marie & Coi Leray, "Baby Don't Hurt Me"
David Guetta & Bebe Rexha, "I'm Good (Blue)"
Elton John & Britney Spears, "Hold Me Closer"
Tiësto ft. Tate McRae, "10:35"
Top Christian Song
Brandon Lake, "Gratitude"
Chris Tomlin, "Holy Forever"
for KING & COUNTRY with Jordin Sparks, "Love Me Like I Am"
Lauren Daigle, "Thank God I Do"
Phil Wickham, "This Is Our God"
Top Gospel Song
CeCe Winans, "Goodness of God"
Crowder & Dante Bowe ft. Maverick City Music, "God Really Loves Us"
Elevation Worship ft. Chandler Moore & Tiffany Hudson, "More Than Able"
Maverick City Music & Kirk Franklin ft. Brandon Lake & Chandler Moore, "Fear is Not My Future"
Zacardi Cortez, "Lord Do It for Me (Live in Memphis)"
Related Images: