MINNEAPOLIS — The Minnesota wrestling team honored its 2022-23 squad at its recent awards banquet.
Redshirt senior Michael Blockhus was named Most Improved. He went from 17-15 in 2021-22 to a 21-8 record last season at 149 pounds and earned All-America honors for the first time in his career as he claimed eighth place at the NCAA Championships. He also improved to 5-3 in the Big Ten this season after a 2-6 mark last year. Four of his five career pins came this year.
Blockhus was also recognized with the Upperclassmen Academic Award along with junior Isaiah Salazar and redshirt sophomore Sam Skillings. All three earned Academic All-Big Ten honors, while Salazar was also named an Academic All-District honoree from the College Sports Communicators.
Salazar was also co-winner of the Verne Gagne Leadership Award along with sixth-year senior Bailee O'Reilly. Salazar went 20-4 in his second season as a starter for Minnesota at 184 pounds and tallied a 2-2 record at the NCAA Championships. O'Reilly, meanwhile, closed out his Gopher career with a 20-7 record in his final season, and also went 2-2 at NCAAs. Like Salazar, O'Reilly was also an Academic All-Big Ten selection and an Academic All-District pick.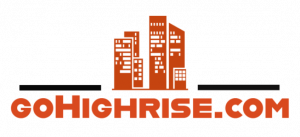 Find & reserve investment properties in
Turkey or Dubai from the comfort of
your home.
Redshirt freshman Vance VomBaur was honored as the Gophers' Teammate of the Year. He was 7-4 this year at 141 pounds, including a second-place finish at the Bison Open to begin the year. His only loss at the event was to Gopher teammate Jake Bergeland in the finals.
Bergeland took home his own hardware Thursday as he was chosen as Most Dedicated. A sixth-year senior, he finished his final season with the Maroon & Gold holding a 16-10 record at 141 pounds. At the NCAA Championships, he was 1-1 before having to medically forfeit. Bergeland placed 8th at the Big Ten Championships and earned six wins over ranked opponents on the season.
In a similar vein, redshirt senior Patrick McKee was crowned the Fraser Dean Most Courageous Wrestler. He was 14-9 on the season at 125 pounds, including a 2-2 mark at NCAAs. He got there via a sixth-place finish at the Big Ten Championships. He defeated six ranked opponents on the season, including a pair of top-10 wins. 
Redshirt freshman Blaine Brenner was recognized with the Most Falls Award. He was 19-10 on the season with six of those victories coming via pin. His best finish came when he placed second at the Worthington Open with a 3-1 record with all three wins recorded from pins.
Devin Wasley was given the Freshman Academic Award. Competing at 174 pounds, Wasley was 12-9 and recorded two pins and two wins each by tech fall and major decision. He posted three top-five finishes at open tournaments, highlighted by a second-place finish at the Worthington Open with three bonus-point wins.
In addition to those award winners, Aaron Nagao was tabbed Most Outstanding Wrestler and Freshman of the Year. He held a 23-6 record in his first season as Minnesota's 133-pound starter and became an All-American with a fifth-place finish at the NCAA Championships.
Six Gophers also received their first letters: Brenner, Nagao, VomBaur, Theo Cha, Gabe Nagel and Drew Roberts.
A full list of all the honorees can be found below.