SAN ANTONIO — The Tejano Music Awards are walking back a controversial decision.
On Wednesday, they announced they will no longer be presenting a Lifetime Achievement Award to Joe Lopez, a convicted sex offender.
"We've heard your, your outreach, we heard your concerns, and you know, and we listened, so, we took action," Executive Director for the Tejano Music Awards Felix Mendoza said.
Lopez was set to receive the award from the group on Saturday.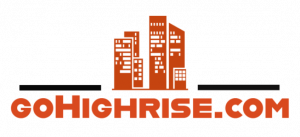 Find & reserve investment properties in
Turkey or Dubai from the comfort of
your home.
Mendoza explains why they initially moved forward with the decision.
"We were honoring him, you know, as, as an artist that had, you know, he transcended back in, you know, our music and in the beginning of the 80's," Mendoza said.
For years Lopez was part of the iconic Brownsville based Tejano group, Grupo Mazz.
In 2006, about 10 years after he left the group, Lopez was convicted on two counts of aggravated sexual assault of a child and one count of indecency with a child.
He was released from prison in 2018 after serving 12 years of his 20-year sentence.
The announcement Lopez was up for such an award caused major controversy.
"We got a lot of feedback and a lot of response from the fans that were outraged regarding, you know, the situation," Mendoza said.
Jimmy Gonzalez formed Grupo Mazz alongside Lopez.
Wednesday night Gonzalez' younger brother Tommie released the following statement:
Shame on the people that made the decision to have his name in contention. We cannot control somebody nominating but you have to have enough sense to realize what you're doing and being accountable. This is a slap in the face to family decency and in some cases families who have been victims and after this person was convicted of a sexual crime, he should have never been allowed on the ballot. Shame on the music awards board that they were so blind to this they went ahead and did it and it's disgusting.
Lopez also released a statement Wednesday night on his official Facebook page, which said the following:
With deep feeling, we announce to our beloved public that unfortunately we will not be present at the 43rd Tejano Music Awards event for reasons beyond our control related to the organizers of the event. We had expected with great excitement the opportunity to meet at this event. We appreciate everyone's understanding and support they have always given us; We look forward to the opportunity to meet at future events.
Mendoza said there is a chance Lopez could still win an additional award if the fans vote for him to do so.