The Texas Talent Musicians Association has rescinded its Tejano Music Awards lifetime achievement award for singer Jose Manuel "Joe" Lopez, a choice that drew significant controversy in part due to the Tejano singer's status as a convicted sex offender.  
Lopez, who was convicted in 2006 of raping his 13-year-old niece and served 11 years of a 20-year prison sentence, was scheduled to perform at the awards event Oct. 21 at Boeing Center at Tech Port. The performance has been canceled, and Robert Arellano, TTMA board president, said Lopez will not appear at the event.
Arellano said the decision to cancel the award and performance, made earlier Wednesday, was the result of public outcry — including calls from concerned parents — and concern among the Tejano music community.
"The outcry was so strong that we decided it would be in the best interest for the public welfare and the Tejano Music Awards," Arellano said.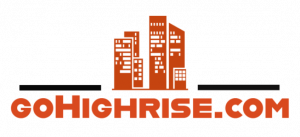 Find & reserve investment properties in
Turkey or Dubai from the comfort of
your home.
Lopez co-founded Grupo Mazz with Jimmy Gonzalez in 1978. The group grew in popularity into the 1990s, when it earned two Grammy award nominations. Lopez left the group in 1998, and now performs as Joe Lopez y Grupo Mazz.
The announcement of Lopez's lifetime achievement award also drew consternation from fans of Gonzalez, who died in 2018. After Lopez split from Gonzalez, Jimmy Gonzalez y Grupo Mazz won a Grammy in 2003 followed by several Latin Grammy awards, and received multiple Grammy nominations including a posthumous nomination in 2018 for the album Porque Todavía Te Quiero.
A vocal group of Gonzalez supporters posted on social media that Lopez was attempting to take credit for career accolades due Gonzalez, drawing hundreds of supportive comments.
Lopez remains eligible for two awards, male vocalist of the year and Tejano album of the year for Love From The Heart, released in 2022.
Arellano said the TTMA also took into consideration the potential effect of the controversy on the Boeing Center at Tech Port. "They're pleased with our decision," he said.