SAN ANTONIO – The Tejano Music Awards is rescinding a lifetime achievement award from the co-founder of the popular band Grupo Mazz, Jose "Joe" Lopez, according to the Texas Talent Musicians Association.
Frank Salazar, vice president of the Texas Talent Musicians Association, said the decision was made Wednesday morning because of public backlash.
"We decided it's the right thing to do," he said in a phone interview.
Lopez is convicted of raping his 13-year-old niece in 2004 in Rancho Viejo, a small town outside Brownsville.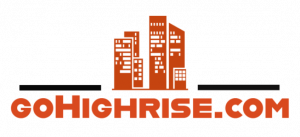 Find & reserve investment properties in
Turkey or Dubai from the comfort of
your home.
He was released from prison in 2018, serving 12 years of his 20-year sentence. As part of the release conditions, Lopez has to register as a sex offender.
In 2019, the Grammy-nominated singer relaunched his music career with a sold-out show in Houston.
Despite his accolades, many in the Tejano music community disagreed with Lopez being given such a prestigious award.
"We should not be celebrating or commemorating or giving accolades to people who committed these types of crimes," said retired Tejano DJ Abegail Chavarrilla.
KSAT reached out to a representative for Lopez, who declined to comment.
Salazar said this is the first time the organization has rescinded a lifetime award.
Related Images: