Posted on June 24, 2023
  
Posted by John Scalzi   
 
I am genuinely surprised and thrilled and, as I was not able to attend the awards ceremony myself, very happy I remembered in send in a video acceptance speech for if I won. It is above. It is very serious.
Thank you to: Patrick Nielsen Hayden, Molly McGee, Rachel Bass, Peter Lutjen, Heather Saunders, Jeff LaSala, Sara and Chris from ScriptAcuity Studio, Alexis Saarela and all the folks at Tor's PR and Marketing department, Ethan Ellenberg, Joel Gotler, Matt Sugarman, Bibi Lewis, Steve Feldberg, Wil Wheaton, Bella Pagan and Matthew Ryan, as well as others I am forgetting at the moment but will add in later when I remember them.
And thank you to the folks at Locus, and everyone who voted for this book. I did not expect to win this year; the competition was just too good. Believe me when I say I suspect the vote was extremely close. This is super cool.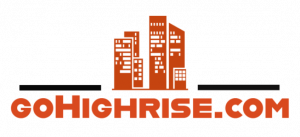 Find & reserve investment properties in
Turkey or Dubai from the comfort of
your home.
— JS