PELLA — In conjunction with Central's Student-Athlete Advisory Council's Dutchies event, three Central College student-athletes were honored for their efforts both on and off the playing field.
Dutch cross country runner Hailey Hill (senior, Las Vegas, Nevada, West Career & Technical Academy) received the Prins Sportsmanship Award, softball player Makenna Hall (senior, Keokuk, Central Lee HS) received the Marjorie Giles Student Life Leadership Award and Dutch football linebacker Gregory Ricketts (senior, Rochelle, Ill., Rochelle Township HS) received the Ron Schipper Leadership Award.
The Prins Sportsmanship Award, named after Tunis W. and Harriet B. Prins, is given to a student-athlete or non-athlete, who has demonstrated outstanding sportsmanship in dealing with fellow students on campus or in meeting life's challenges.
A four-timer letterwinner in cross country, Hill also served as a team captain for three years and was chosen as the team's Dutch Spirit Award winner three times. On the course, she earned all-conference accolades in her senior season by placing 15th at the American Rivers Conference Championships. Hill was also a key distance runner during the track and field seasons.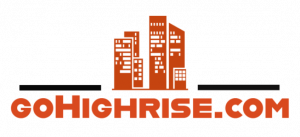 Find & reserve investment properties in
Turkey or Dubai from the comfort of
your home.
The Marjorie Giles Student Life Leadership Award is given annually to a junior or senior who has demonstrated positive values through faith-based leadership in a variety of co-curricular activities.
Hall was chosen as a co-Most Inspirational Player Award recipient with the Central softball team this spring. She appeared in 55 games over two seasons, making seven starts at the end of her senior season. She was active across campus in SACC and with Campus Minstries.
The Ron Schipper Leadership Award is presented annually to a senior who reflects the character, commitment and enthusiasm for Central College displayed by Schipper during his 36 years of service to Central's students as head football coach as well as his 30 years as athletics director. The recipient must demonstrate a willingness to set lofty goals and the drive to achieve them, high ethical standards and strong Christian values, a joyous spirit, genuine concern for others and a deep, personal loyalty to Central College.
 
Injuries derailed Ricketts career on the field, but he still had 15 tackles and had a pair of pass break-ups in seven career games. Off the field he served as the American Rivers Conference SAAC president and was a NCAA Division III SAAC representative in 2022-23. He was a three-time academic all-conference honoree.
Related Images: