This year, the University of Denver is honoring six professors for their outstanding research and scholarship, commitment to their students and exceptional teaching. The 2023 award winners were selected based on nominations from colleagues, students and community partners.
Distinguished University Professor Award
Elysia Davis, professor of psychology in the College of Arts, Humanities and Social Sciences (CAHSS), is the recipient of the 2023 Distinguished University Professor Award. This award, the highest faculty honor presented at the University of Denver, recognizes career achievements and is based on scholarly productivity, national and international distinction in a field of research, and work that makes a positive impact on society.
Davis came to the University in 2012 and is one of nine faculty members who are part of the SEED Research Center. Her teaching and research focus on understanding pathways by which prenatal experiences influence developmental trajectories through early adulthood and ways that early intervention can benefit mothers and their children.
Davis' work is highly impactful—she has been cited 12,000 times, and nearly 40 of her articles have been cited more than 100 times each. Yearly, She is consistently among DU's top 25 funded principal investigators and currently has seven active federal grants. In her nomination letter, Sarah Watamura, chair of the Department of Psychology, said, "Davis is an intellectual powerhouse—pushing novel methodological and theoretical contributions with challenging populations and via collaboration in cross-species and interdisciplinary designs. She asks and answers complex, difficult, important questions with immediate public health relevance."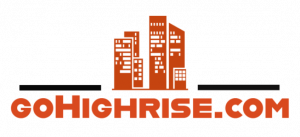 Find & reserve investment properties in
Turkey or Dubai from the comfort of
your home.
University Lecturer Award
Cindi Fukami, professor in the Daniels College of Business, has been named the 2023 University Lecturer. This award honors superlative creative and scholarly work.
Fukami has been a professor in the Department of Management since 1983 and was chair of the department from 1991-1995. Her teaching and research focus on the effective treatment of employees. She has published over 60 articles on a variety of management issues, including the future of work and management education, employee voice, leading change and competing identities. Fukami's current work involves the well-being of professional workers.
Fukami has been the recipient of multiple awards from the Daniels College and other outside organizations. Douglas Allen, an associate professor of management in Daniels, nominated Fukami for the award, saying in part, "I cannot think of anyone at the university who embraces DU's teacher-scholar model in a more holistic and complete way. In my role as a fairly long-term member of the Faculty Senate, I have participated in many discussions about the future of the University, and if I could refer only one consultant to assist DU's leadership in preparing for the future demands of higher education, it would be Cindi."
Distinguished Scholar Award
David Gao, a professor in the Ritchie School of Engineering and Computer Science, has been named the 2023 Distinguished Scholar. This award recognizes unusually significant and meritorious achievement in professional scholarship, as evidenced by publications and their enhancing effect on classroom teaching.
Gao joined DU in 2010 and is the current chair of the Department of Electrical and Computer Engineering and director of the Renewable Energy and Power Electronics Laboratory. His research and teaching focus on renewable and efficient power and energy systems, power generation, operation and control, and power system protection. Gao has received the NSF CAREER award and is an Institute of Electrical and Electronics Engineers (IEEE) Fellow.
The research conducted by Gao has been sponsored by the National Science Foundation, U.S. Department of Energy, U.S. Department of State, Electric Power Research Institute and others. He has published more than 200 peer-reviewed papers in international journals and conferences, has co-authored two technical books, and has had his work cited more than 10,000 times. Michelle Sabick, dean of the Ritchie School, said in her nomination letter, "He has made seminal contributions to sustainable energy systems, including wind turbine generators and electric vehicles and their seamless integration to the power grid. In addition to his research contributions, he has contributed to the education of young engineers on renewable energy and sustainability."
Distinguished Teaching Award
Catherine Sailer, a professor in CAHSS, has earned the 2023 Distinguished Teaching Award. This award recognizes excellent teaching that has constructively influenced students.
Sailer received both her undergraduate and graduate degrees from DU. She has been a member of the faculty since 2000 and is the director of choral studies at the Lamont School of Music and conductor of the Lamont Chorale. In addition to her work at Lamont, Sailer is associate conductor of the Colorado Ballet Orchestra, music director of the Littleton Symphony Orchestra and conductor of The Evans Choir.
In nominating Sailer for this award, Keith Ward, director of Lamont, highlighted the influence she has had on her students. He included this quote from one of her chorale students: "You could ask any student of Dr. Sailer's, and they would all agree that she is an exceptional professor. Dr. Sailer truly cares about her students [sic] success both inside and outside the classroom. She challenges us to be better musicians and to strive for perfection. She is unbelievably talented and exceptional at her job. I am so grateful whenever I have the chance to sing with her. She is genius."
Faculty Service Award
Roberto Corrada, a professor in the Sturm College of Law, has been awarded the 2023 Faculty Service Award. This award is given to a faculty member in recognition of outstanding service to the University, the community or the profession.
Corrada has been teaching at DU since 1990 and is a professor of law and Mulligan Burleson Chair in Modern Learning. His research and teaching focus on labor and employment law, administrative law, contracts, entertainment law and sports law. During his time at DU, Corrada has been named the Donald and Susan Sturm Professor for Excellence in Teaching and Learning, he has won DU's Distinguished Teaching Award, and has been recognized as a DU Law Star.
Among his many community projects, Corrada is one of the founders of the Denver Urban Debate League (DUDL), a nonprofit organization which provides academic enrichment opportunities for underserved students in the Denver area by offering speech and debate education programs. He helped create the governance of the organization and built important community partnerships with local school districts and funders. Corrada's leadership also helped create the partnership that exists today between DUDL and Denver Law.
In recommending Corrada for this award, Corinne Lengsfeld, senior vice provost for research and graduate education, wrote, "The choice to give oneself through service as Roberto does, providing heart, wisdom, time—calmly and quietly breathes life into our community, providing strength in times of uncertainty, a north star when ethics are needed, and energy when others show exhaustion."
Ruth Murray Underhill Teaching Award
Janney Carpenter, an adjunct faculty member in the Josef Korbel School of International Studies, University College and the Daniels College of Business MBA program, is the recipient of the 2023 Ruth Murray Underhill Teaching Award. This award recognizes excellence in teaching by an adjunct faculty member. 
Carpenter has worked with the Korbel School since 2008. She teaches graduate-level courses focused on social entrepreneurship and sustainable development, managing social impact, and inclusive finance. At Daniels, she teaches advanced sustainability and sustainable enterprise. In the University College Nonprofit Leadership Program, she designed and teaches principles of social enterprise. In nominating Carpenter, Sarah Hamilton, associate professor in the Korbel School, wrote, "As many students and alumni attest, Janney Carpenter 'bridges the gap' between academe and the world of practice, enabling our students to connect with professional opportunities and to hit the ground running."
A former master's student also supported Carpenter's nomination for this award, saying, "I was grateful for Janney's mentorship and professional guidance. She always went well outside her way to provide me with resources and opportunities relevant to my career interest."
Related Images: