EAU CLAIRE (WQOW) – Miguel Barrios is wrapping up his final semester at UW-Eau Claire, but he's already achieved international acclaim for his short film My Hero, My Mother.
The film is a celebration of his mother, Angelica Garcia, and her dedication to her family.
"She just sees it as just doing the mom job but I see it as like she's going way above and beyond with what she's doing for us," Barrios said. "It's a great way to show her like, 'Look what you've done, it's all thanks to you.'"
For Barrios, the decision to highlight his mother was an easy one for the class project.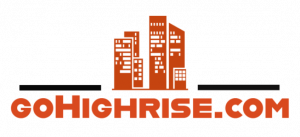 Find & reserve investment properties in
Turkey or Dubai from the comfort of
your home.
"If I did it about something I'm passionate about, I always tend to do good on projects like that," Barrios said.
While the film was created in 2022, according to Barrios, it took the support of his professor and girlfriend to submit it in July to the Bicentennial Kaleidoscope Short Film Contest, a competition that celebrates relations between Mexico and the United States.
When Barrios won, his mom was the first person he called.
"It was like 3 a.m. and then I saw the email because I was trying to figure out something about my FAFSA," Barrios said. "I saw it and thought this can't be real and I just called her up and said, 'hey I think I won.' and she thought it was an emergency because I called her up so early."
However, a week before attending the September 12 award ceremony in Washington D.C., tragedy struck.
"I just have to really thank my mom because after everything that's happened — her house burned down — she was still able to put all that aside to be there with me," Barrios said.
The film will also be shown at the University of Guadalajara in Mexico and in Los Angeles.
Related Images: