Visions Federal Credit Union has been recognized by the Credit Union National Association (CUNA). The financial institution, which has five branches in Berks County, received a 2023 Diamond Award in the Financial Education category during the Credit Union National Association Marketing and Business Development Council Conference.
Credit Union National Association's Diamond Awards recognize credit unions in 35 categories, including direct mail, website marketing, video and radio commercials and social media. Entries for the annual awards are evaluated based on strategy, design, production, creative concept, copy, communication, and results.
The Endwell, N.Y.-based Visions was recognized for its "creative strategy and marketing" of the Financial Wellness Bootcamp member contest, which ran for nine months and concluded in March 2022, according to a press release.
The contest highlighted many of Visions' free financial wellness resources and tools that helped to assist the four contestants pursue financial goals. Periodic updates on the contestants' progress were shared via social media and a dedicated website, as they met monthly with a designated branch champion, engaged with financial wellness coaches, and had virtual one-on-one meetings with Tyrone Muse, president and CEO of Visions. Ultimately, the participants received cash prizes up to $10,000.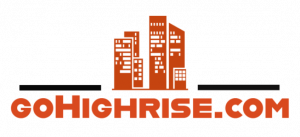 Find & reserve investment properties in
Turkey or Dubai from the comfort of
your home.
"The Diamond Awards showcase the best of the best in credit union marketing and business development initiatives," Marella Nardotti, Diamond Awards chairwoman and chief marketing officer at NextMark Credit Union, said in a statement. "They recognize innovation and creativity, while tying in impact on organizational profitability, growth, and brand awareness."
More than 1,200 entries were received for the 2023 Diamond Awards competition, with 159 credit unions receiving awards.
Visions has five locations in Berks County; at the Exeter, Shillington and West Lawn Giant Food stores, Reading High School and at 4245 N. 5th St. in Muhlenberg. The credit union serves more than 250,000 members in communities throughout Pennsylvania, New Jersey, and New York.
Credit Union National Association advocates on behalf of all of America's credit unions, which are owned by 120 million consumer members. For more information about CUNA, visit cuna.org.
Related Images: