LOS ANGELES, Calif. – Texas Volleyball's Logan Eggleston was honored as one of the Top Three finalists for the 2023 CWSA Honda Cup Collegiate Woman Athlete of the Year at the Collegiate Women Sports Awards Show on Monday in the Pauley Pavilion Club on the campus of UCLA.
Eggleston, who was announced as the Honda Sport Award Winner for Volleyball in February, was part of the annual celebrations during the 47th anniversary broadcast of the Collegiate Women Sports Awards (CWSA) presented by Honda.
Chosen by a vote of administrators from over 1,000 NCAA member schools, Eggleston edged out finalists Gabby Blossom (San Diego), Claire Chaussee (Louisville) and Kendall Kipp (Stanford).
Eggleston is a three-time Honda Award finalist and was named the 2022 AVCA Player of the Year after being honored as an AVCA First-Team All-American for the third time. Additionally, she repeated as the VolleyballMag.com Player of the Year.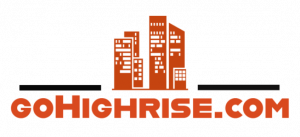 Find & reserve investment properties in
Turkey or Dubai from the comfort of
your home.
The senior led her team to its third NCAA Championship title, fourth national title overall (AIAW 1981), and was named the NCAA Championship Most Outstanding Player after leading the Longhorns in the final match with 19 kills on .341 hitting percentage. Texas finished the season 28-1 overall.
Hailing from Brentwood, Tenn., the outside hitter was named Big 12 Conference Player of the Year for the last three seasons and is a five-time All-Big 12 First-Team honoree.
On the season, she led the team with 4.28 kills per set and a .297 hitting percentage along with 42 service aces. Eggleston set the Texas and Big 12 career record for aces.
Off the court, she was named a 2022 CoSIDA First-Team Academic All-American becoming just the third in Big 12 history to earn First-Team honors and is a three-time Academic All-American overall. She graduated with a degree in management and received a certificate in ethics and leadership in business and is also pursuing a graduate degree in sports management.
The CWSA, entering its 47th year, has honored the nation's top NCAA women athletes for their superior athletic skills, leadership, academic excellence and eagerness to participate in community service.  Since commencing its partnership in 1986, Honda has provided more than $3.4 million in institutional grants to the universities of the award winners and nominees to support women's athletics programs.
Related Images: