WAYNESBORO — When Elizabeth Massie decided to dive into writing full-time in 1994 she had already been a published author for a decade. The Waynesboro High School and Madison College graduate published her first story, "Whittler," in The Horror Show magazine in 1984.
Nearly 40 years after the first story published, Massie, a former elementary school teacher, has joined the ranks of such distinguished authors as Stephen King, Ray Bradbury, Anne Rice, Clive Barker and Joyce Carol Oates as the recipient of the Horror Writers Association has Lifetime Achievement Award.
The award is the most prestigious of all awards presented by HWA.
"It does not merely honor the superior achievement embodied in a single work," a press release said. "Instead, it is an acknowledgment of superior achievement in an entire career."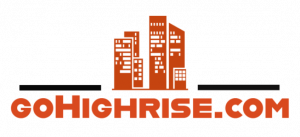 Find & reserve investment properties in
Turkey or Dubai from the comfort of
your home.
Massie, a two-time Bram Stoker Award-winning and Scribe Award-winning author of horror novels, novellas, short fiction, media-tie ins, poetry, and nonfiction, was one of three authors honored in June, joining John Saul and Nuzo Onoh.
The award caps a roller coaster year for Massie, who was diagnosed with non-Hodgkin lymphoma, a disease in which cancerous cells form in the lymph system. Massie thought the lump in her neck was just a thyroid nodule. She certainly didn't think it was cancer.
She went through chemotherapy and radiation.
"It was not much fun," she said. "It was hard to write. You sit at the computer and go, 'I don't think so,' but I did get a couple short stories done. Augusta Health, I give them all the kudos. They were wonderful. They treated me well. They treated me correctly."
As of February she was declared to be in remission.
"I was bald as a billiard ball but my hair's growing back," Massie said. "I still have some low energy and still some things taste weird."
Despite her success, Massie has remained in Augusta County with her husband, Cortney Skinner, an illustrator. Family and roots kept her here. She has a sister and brother nearby, and her daughter and son-in-law live in Crozet.
The current novella she's writing will, in a way, bring her career full circle. It's a sequel to her first novel, "Sineater," a story she crafted after seeing a minor character in a Lindsay Wagner made-for-television movie. She thought he needed his own story told.
"It's based on a very rare now tradition that began in the UK and then came over here with immigrants to the Appalachians," Massie said. "The sineater is an outcast from the community because his job is to go to wakes when people have died, and the mourners put food out on the chest of the dead and they turn away and they don't look at him and the sineater eats the food, thereby supposedly assuming the sins from the dead person so that person can go to heaven." 
Where does that leave the sineater, Massie wondered. That simple question inspired the novel. She began playing with the idea, resulting in the book that won the Bram Stoker Award. The sequel continues the story decades later.
"It's interesting revisiting a character who was a child in the first book and now is a 30-year-old adult," Massie said. But it's really fun to see what he's been up to, and what is going to happen next."
Massie is also the creator of the Ameri-Scares series of spooky, middle-grade novels, which was optioned for television by Warner Horizon in 2021. Elizabeth's short fiction has been included in countless magazines and anthologies, including several years' best publications.
Most of Elizabeth's works can be easily found on Amazon.
More:Slain officer's funeral held at the Augusta Expo in Fishersville
More:A brief history of a not-so-brief process to bring solar to Staunton
— Patrick Hite is a reporter at The News Leader. Story ideas and tips always welcome. Contact Patrick (he/him/his) at [email protected] and follow him on Twitter @Patrick_Hite. Subscribe to us at newsleader.com.