Wilmington City Schools has earned the Auditor of State Award for excellence in financial reporting, according to a news release. This award is presented to local governments and school districts upon completion of a "clean" audit report.
Every year, an audit team spends weeks reviewing accounting practices, internal controls, and compliance against state and federal rules and regulations for financial reporting. They randomly choose from all financial transactions to ensure an objective examination of the financial statements. Less than 8% of the entities audited qualify for the award.
"Receiving this award is testimony to the excellent work of all staff members across the district who handle public funds and to our ongoing goal to be good stewards of our taxpayers' dollars," said Wilmington Treasurer Kim DeWeese.
This award certifies that: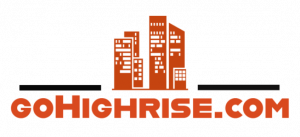 Find & reserve investment properties in
Turkey or Dubai from the comfort of
your home.
● Wilmington City Schools filed a timely financial report in accordance with Generally Accepted Accounting Principles (GAAP).
● The district's audit report does not contain any findings for recovery, material citations, material weaknesses, significant deficiencies, Single Audit findings or questioned costs.
● Wilmington City Schools management letter contains no comments related to: ethics referrals; questioned costs less than $10,000; lack of timely report submissions, reconciliation, failure to obtain a timely Single Audit; finding for recovery less than $100; or public meetings or records issues.
● No other financial or other concerns exist that involve Wilmington City Schools.
The financial audit report is designed to provide citizens, taxpayers, investors, and creditors with a general overview of the district's finances and show the district's accountability for the money it receives. Wilmington City Schools' financial audit report can be found by searching for Wilmington City Schools at https://ohioauditor.gov/auditsearch/Search.aspx . For questions related to the district's audit or other school finance issues, contact DeWeese at 937-382-1641 or [email protected]