TALLAHASSEE, Fla.—WFSU Public Media's podcast "Not So Black and White: A community's divided history" took home a top prize at the 55th Annual Public Media Awards this week.
The National Educational Telecommunications Association's (NETA) annual awards recognize outstanding work in public media. "Not So Black and White" was WFSU's first foray into the long-form podcast space. The podcast explores the history of representation and inclusion in the Tallahassee and Leon County area. WFSU won first prize in the Community Engagement category for Local Project (Division 1).
"We are so proud of this project," said WFSU General Manager David Mullins. "It deeply resonated with our community. For this work to also be recognized on a national level is a humbling and exciting experience."
WFSU's content team collaborated to create an in-depth podcast presentation that has garnered over 140,000 downloads. The project includes a comprehensive website with videos, photos, music, and an educational guide. The podcast and website covered education, land use, race, religion, culture, and stereotypes. WFSU also hosted an in-studio discussion with more than 100 community members in attendance.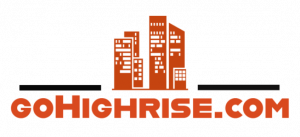 Find & reserve investment properties in
Turkey or Dubai from the comfort of
your home.
"We sought diverse voices to tell the story of Tallahassee's racial history, and that resonated with our audiences. It helped provide authenticity to the podcast and build trust with the listener," said Kim Kelling, Director of Content and Community Partnerships.
NETA announced the awards on Sept. 10 at a pre annual conference gala ceremony.
"Congratulations to all of this year's nominees and award winners," said NETA President Eric Hyyppa. "This year the entries were exemplary, showcasing the best of the best from across the public media system."
The Public Media Award in Community Engagement is the latest in a series of awards that WFSU Public Media has won for "Not So Black and White." It joins three Regional RTDNA Edward R. Murrow Awards in the categories of Digital, Podcast, and Excellence in Diversity, Equity, and Inclusion. The project also took home two Society of Professional Journalists Green Eyeshade Awards: first-place, Specialized Website and third-place, Digital Media Presentation. This past summer, the series was also recognized as a finalist in the Digital Programming category for the Florida Association of Broadcast Journalists awards.
For the full list of NETA Public Media award winners visit the link below.
https://www.netaonline.org/news/55th-public-media-awards-winners
Related Images: