WINTHROP — A book written by a Winthrop author has been named as a top pick by the largest international book awards program for independent publishers.
John Branning's self-published anthology of puns, essays and poems, "The Best I Can Do," was one of two winners in the humor and comedy category of the 2023 Next Generation Indie Book Awards.
The award carries a $100 cash prize and the opportunity for Branning to have his book reviewed by an agent from New York-based Allen Literary Agency for possible representation.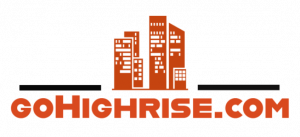 Find & reserve investment properties in
Turkey or Dubai from the comfort of
your home.
He is to be recognized Friday at a gala in Chicago as part of the American Library Association's annual conference.
"It's very flattering. I realize it's not a Pulitzer or a Nobel prize, but it is the independent validation that is nice," Branning said. "I was pleased to see I won, and more pleased to read the judge's very positive review. He compared me to Dave Barry, who is one of my idols. That somebody I don't know read my book and acknowledged it publicly just means a lot."
The annual awards, presented by the Independent Book Publishing Professionals Group, recognize authors across more than 90 categories, with additional prizes up to $1,500 for the top three fiction and nonfiction entries overall.
Scott Davidson, who judged the humor and comedy category, wrote that Branning's collection is "universally surprising and funny."
"Nice mini-essays, poems and a great section on snarky comments about famous quotes," Davidson wrote. "Not easy to do."
Branning said he has been deriving humor — preferably of the self-deprecating sort — from things for more than a decade. He writes blogs that contain comical commentaries or poems and puns.
Humor, Branning said, is the primary tool he utilizes to tell stories, share thoughts and sometimes just rant.
"I think things are never as serious as they seem now, and it's hard to lose sight of that," Branning said. "If you can find the funny in it, you can lessen the impact it has. You can find humor in anything: My bad experience at the hospital, bad customer service or a dispute with a loved one.
"My wife and I have been married for 42 years and we love each other very much, but we argue almost all the time over inane things. Now and then, I air (that) dirty laundry — those interactions — even when I am at fault. It helps to get an understanding of the other side."
Branning said he decided on the book's title years before he decided what the book was going to be about. The next step was to comb through years of blog posts to make a shortlist of items that would be part of the anthology.
"I sent out advanced copies to readers and got some feedback," he said. "I reorganized the presentation and removed things that people didn't respond to. I kept a few things that I liked. I designed my cover using editing software, and if I had waited for six months, I would have had AI editing."
Branning said awards are helpful for self-published authors, who do not have the boost provided by publishing houses, with their marketing teams and distribution networks.
"So, to meet booksellers or on social media, for me to be able to say, 'Hey, I am an author, and I wrote this self-published book, and it won this indie award,' it carries some weight and helps build relationships," Branning said.
Looking forward, Branning is still working to promote the book, but, as in the past, he has a title ready for his next book.
"It's a visual pun," he said. "It was a picture of a bathroom, and it was filled with sheep coming in through the window. So, I put it up on social media, saying anyone who guesses the pun will get a free copy of the book."
The title, it turns out, is "Sheep Came In Through the Bathroom Window," a play on the Beatles song, "She Came In Through the Bathroom Window."
filed under:
Related Images: