YORKTOWN — Girl Scouts of the Colonial Coast have announced Girl Scout Cadette Abra Hardman of Yorktown recently earned the highest achievement in Girl Scouting for her grade level, the Girl Scout Silver Award.
According to the organization, Hardman achieved her goal by completing a service project she titled, "Challenged and Banned Book Awareness."
Hardman made a presentation to the York County Library Board and received approval to create and employ a youth program at York County Library to spread awareness about banned and challenged books, and why she believes literature should be recognized as a right and freedom for all.
Girl Scouts of the Colonial Coast noted that in education systems and public libraries, books usually are challenged with positive intentions — to protect others, often children, from harmful ideas and information — but many scholars and historians believe censorship to be a step against the First Amendment.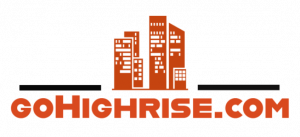 Find & reserve investment properties in
Turkey or Dubai from the comfort of
your home.
"My Silver Award project involved increasing the awareness of challenged and banned books. I did this by creating bookmarks for public libraries to hand out, compiling perspectives on banned books from other children and teenagers who had read them, hosting an event at the library for parents and children to make crafts related to banned books, and presenting to the York County Library Board," Hardman said.
A "challenge" is defined as an attempt to remove or restrict materials, based upon the objections of a person or group, and a "ban" is the physical removal of those materials.
After presenting her project idea to the York County Library board and receiving approval, Hardman moved forward with planning a public event with the purpose of community involvement and awareness. During Hardman's event, families were invited to make crafts and learn about one of the banned books now available at York County Library, The Story of Ferdinand and Charlotte's Web. 
"I created bookmarks that could be colored in as children read different banned books that the York County libraries offer for checkout. I also collected feedback from different children and teenagers who read some of these books, and displayed them on a board along with information on recently banned books at the event," Hardman added.
To learn more about the Girl Scouts of Colonial Coast, visit the official website.